Wilder World price prediction: can it rebound in 2022?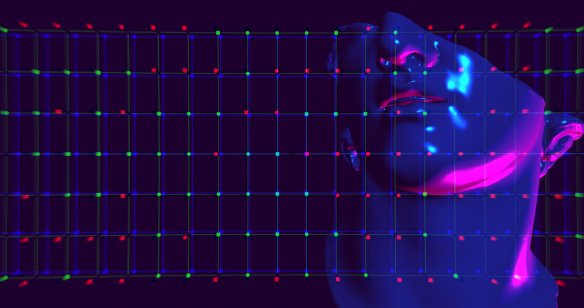 The Metaverse is a developing trend that has taken the crypto community by storm. Wilder world (WILD), a metaverse token, grew exponentially in 2021 and reached its all-time high of $7.60 on 16 November 2021, according to data from CoinMarketCap.
Following a bearish cycle, wilder world coin value retraced to $3.38 on 20 December and slightly rebounded to $4.04 at the time of writing (27 December).
Will the wilder world cryptocurrency recover its losses and restart a bull run? This article covers fundamental and technical analysis to help you build a plausible wilder world coin price prediction.
What is the wilder world crypto?
Wilder World is a layered metaverse, a decentralised autonomous organisation (DAO) and liquid non-fungible token (NFT) marketplace built on Ethereum network, Unreal Engine 5, and ZERO protocol.
From several digital marketplaces, it provides a range of applications for artists, collectors and gamers. These applications include:
In-game NFTs: NFTs currently lack practical usefulness besides serving as a digital collectable or a status symbol. Wilder World merges NFTs with virtual-reality technology and integrates them on its game-ready, virtual-reality platform, thereby converting these NFTs into investable assets that can be traded.
Liquid NFT market: Wilder World boasts a unique bonding curve mechanism that permits fractional sales of NFTs and gives access to a large pool of investors since even smaller amounts can be invested. Wilder World also lets users import NFTs acquired on other platforms, edit and deploy them to be used as game-ready tokenised assets on its platform.
Artists Guild: Artist's Guild is a social networking platform for digital artists where they can interact with one another and cooperate on projects to develop assets.
Mint FactOry: Mint FactOry connects digital 3D artists from all over the world with celebrities from different professions, includingcinema, television, music, and design, and artists can build NFT collections for them, enabling all stakeholders to benefit. Furthermore, the NFTs developed with Mint FactOry can also be deployed in virtual-reality games built on the Wilder World platform.
"We are building a decentralised Metaverse", the company
blog stated
. "Wilder World is the first truly liquid, fully decentralised, community-led NFT marketplace with no artist fees and its own dynamic token system that rewards participants".
Wilder world WILD/USD price analysis
Wilder world has experienced strong gains in 2021. Its price moved in a bullish trajectory throughout 2021, with several periods of retracement.
Based on the earliest available price data from CoinMarketCap, wilder world's price started trading at $0.79 on 11 May and reached an intraday high of $0.98 the same day. The price bottomed to $0.07 by 27 June, a decrease of 92% from its May peak.
A very strong leg of the bull run started in July, which took wilder world's price from $0.08 on 1 July to $1.33 by 16 August, a massive increase of more than 1,500% in about six weeks.
The prices retraced to $0.84 by 19 August and spiked to a $3.07 high by 31 August. However, the bears eventually gained control and pushed the prices to $0.92 by 22 September.
By the end of September, a surge by bulls pushed the prices from below $1 to the all-time high of $7.60 by 16 November. There were several phases of retracements between this period, but the price moved in a bullish pattern throughout this period.
The prices bottomed to $3.23 by 20 December. At the time of writing, 27 December, the coin's value increased to $4.04.
Wilder World crypto news and price drivers
Wilder world's developing team has shared several significant pieces of news lately that could drive the WILD coin price:
Partnership with Animoca Brands
On 23 June, Wilder World announced its collaboration with Animoca Brands, a blockchain game firm, to build a photo-realistic Metaverse powered entirely by NFTs.
Animoca Brands has a strong history of backing some of the most popular blockchain games and brands at an early stage, such as Dapper Labs, NBA Top Shots, and NFT marketplace OpenSea.
This partnership aims to develop a realistic and mixed-reality environment where users can enjoy numerous virtual-reality activities, buy virtual land and express themselves via unique avatars, ornamental assets and stylish accessories.
Funding from Spartan Group
On 7 July, Wilder World secured funding from Spartan Group, a digital asset management company.
The investment positions Wilder World among some of the industry's big names, with Spartan's portfolio featuring other blockchain businesses, such as polkadot and axie infinity.
On 30 August, wilder world (WILD) was listed on KuCoin. KuCoin is one of the most prominent crypto exchanges and claims to have eight million registered users across more than 200 countries and regions across the globe.
On 14 August, Wilder World issued LOOT tokens, which facilitates interoperability inside the Wilder World ecosystem.
In addition to interoperability, LOOT will provide a range of royalties and fractionalisation models for creators. Under fractionalisation, parts of digital assets can be acquired, affording an opportunity to retail investors. The statement from Wilder World stated:
"You can think of $LOOT as essentially the equivalent of Wilder World's core 'raw building material'. Similar to how you require iron ore or steel to cast an object IRL, staking $LOOT is required to mint new NFT assets inside Wilder World for everything from avatars, condos, vehicles, clothing and Totems in the Metaverse."
WILD staking and liquidity mining
On 20 December, Wilder World announced the ability to stake its WILD tokens on a new dedicated portal. It will provide WILD holders with the opportunity to earn yield by staking tokens. In a statement, Wilder World said:
"Staking $WILD provides a new way to encourage ongoing community participation by allowing token holders and liquidity providers an opportunity to earn yield by staking tokens. The Staking Portal is a beta version, which will act as the foundation to eventually offer more opportunities to earn and stake eligible Wilder World NFTs."
Wilder world price prediction: WILD targets for 2022, 2025, and 2030
CoinCodex's short-term WILD technical analysis was neutral, with 16 indicators showing bullish signals and six showing bearish signals, as of 27 December 2021.
The 50-day simple moving averages (SMA) and exponential moving averages (EMA) were giving sell signals, while the 100- and 200-day SMAs and EMAs were bullish. The Hull moving average indicated sell, while the volume weighted moving average (VWMA) indicated buy. The average directional index and relative strength index (RSI) remained neutral.
According to a short-term wilder world crypto forecast from CoinCodex, WILD's price could increase by 22.99%% to $4.93 by 1 January 2022.
Meanwhile, as of 27 December, various algorithm-based forecasters shared long-term wilder world token predictions:
According to Wallet Investor, the average price could reach $12.48 by the end of 2022 and $37.47 by 2025. The five-year estimate for WILD/USD indicated that it could reach $45.78 in December 2026.

According to DigitalCoin's WILD price prediction, the average price of WILD in 2022 could be $6.46, moving up to $6.75 in 2023, $7.51 in 2025 and $17.13 in 2028.

According to PricePrediction, the average price of Wild World could reach $5.82 in 2022, $20.07 in 2025 and $135.10 in 2030.
When looking for WILD coin price predictions, bear in mind that analysts and algorithm-based forecasters can be wrong. Their WILD projections are based on fundamental and technical studies of a cryptocurrency's past performance – however, past performance is no guarantee of future results.
It's essential to do your research and remember your decision to trade depends on your attitude to risk, your expertise in the market, the spread of your investment portfolio and how comfortable you feel about losing money. You should never invest money that you cannot afford to lose.
FAQs
Is wilder world crypto a good investment?

Being a metaverse token, wilder world has multiple applications and uses placing it in direct competition with other metaverse ventures. You should also note that cryptocurrencies are inherently volatile, making them high-risk investments – especially newer tokens like WILD. Whether WILD token is a good fit for your investment portfolio depends on your personal circumstances and risk tolerance. You should estimate the level of risk you are ready to take before investing. And never invest money that you cannot afford to lose.
Will wilder world reach $50?

Algorithmic forecasting tools, including Wallet Investor, DigitalCoin and PricePrediction considered (as of 27 December) the coin had a potential for future gains. Still, their price targets varied greatly. Nonetheless, PricePrediction has estimated that Wilder World could hit $50 by 2028.
How high can the wilder world coin go?

According to the wilder world/USD forecast of PricePrediction (as of 27 December 2021), WILD could hit $135.10 by 2030.
Read more: Crypto predictions for 2022: What are the trends to watch?