WeWork to accept payment in Bitcoin, Ethereum and USD Coin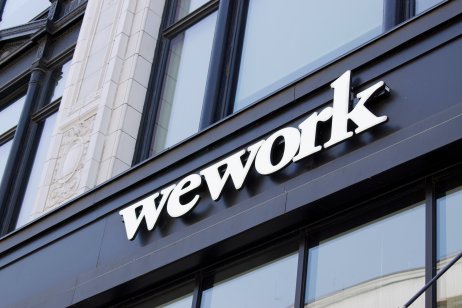 Shared office player WeWork says it will take cryptocurrency payment and hold cryptocurrencies on its balance sheet. WeWork will accept Bitcoin, Ethereum, USD Coin, Paxos and several other cryptos via payment pioneer BitPay.
WeWork said it can also pay landlords and third party partners in cryptocurrencies "where applicable through Coinbase, a WeWork member and the largest U.S. cryptocurrency trading platform".
Coinbase is WeWork's first member to use cryptocurrency to pay for WeWork membership, the company said in a statement released this morning.
Cryptos 'future of business' – Claure
WeWork chairman Marcelo Claure said cryptocurrencies are central to the future of business. "Cryptocurrency helps build a stronger global economy and WeWork's announcement demonstrates the company's commitment not only to innovation, but also to being a globally-focused business."
WeWork is backed bySoftBank – Bolivian-American tech entrepreneur Marcelo Claure is also SoftBank's chief executive officer – which attracted huge attention in 2019 with a disastrous IPO.
What is your sentiment on EA?
Vote to see Traders sentiment!
WeWork "implosion"
The New York Times reported the WeWork IPO turmoil was "an implosion unlike any other in the history of start-ups". WeWork said in March it had a deal to go public though this time via a special-purpose acquisition company (SPAC) with BowX Acquisition Corp.
WeWork has been hard hit from the COVID-19 pandemic though is predicting a quick recovery. Investors will be looking closely at its regulatory filings in its second IPO run-up.
Read more: SoftBank to loan additional Read more: SoftBank to loan additional $1.1bn to WeWork.1bn to WeWork