VGX token rises 11% as FTX wins bid to buy Voyager Digital assets
Subscribe to Weekly Highlights
The major market events for the week ahead right in your inbox.
Subscribe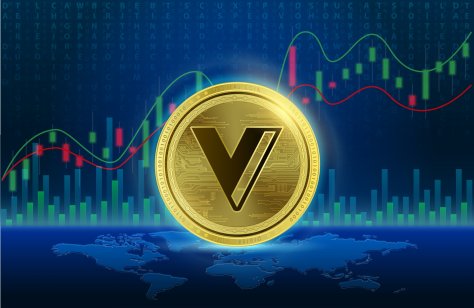 Content
After two weeks and numerous rounds of bidding "in a highly competitive auction process", FTX has successfully bought the assets of Voyager Digital.
The cryptocurrency exchange's bid was worth roughly $1.422bn, according to a statement. It consisted of the fair market value of the crypto lender's assets and $111m of "incremental value".
As a result, the voyager token (VGX) has seen a bullish sentiment from investors.
VGX to USD
VGX's breakout
VGX was especially vulnerable to the 2022 bear market and has been falling throughout the year. This was fuelled even further in early July when Voyager filed for protected chapter 11 bankruptcy. It dropped to a 52-week low of $0.1409 just over a week later.
Surprisingly, VGX has seen multiple surges since its bankruptcy filing. On 13 July, it rocketed to $0.94, this was as a court ordered the seizure of Three Arrows Capital's assets, a company that Voyager had exposure to and partially blamed its ultimate bankruptcy over.
It managed to climb even higher at the beginning of September, following the takeover interest from numerous high-profile cryptocurrency companies. As well as FTX, these included Binance (BNB) and Coinbase (COIN).
After FTX won the bid, VGX reached a high of $0.75 on 27 September, according to CoinMarketCap, an 11% rise from the $0.67 mark it started the day.
At the time of writing, VGX was trading at $0.69, but it was still up around 40% over the past month.
Voyager's bankruptcy
The cryptocurrency lender filed for bankruptcy on 5 July. In a statement it said this was down to "the prolonged volatility and contagion in the crypto markets over the past few months, and the default of Three Arrows Capital (3AC) on a loan from the company's subsidiary, Voyager Digital".
While FTX bought the assets, the recent statement revealed that the Three Arrows Capital debt will remain with Voyager. However, any funds that are recovered will be distributed to "the estate's creditors".
Voyager also clarified that investors who lost funds as a result of the bankruptcy can still file a claim. The auction has not changed this process and the deadline remains 3 October 2022.
Related reading