Users call 'rug pull' as $Univ loses 100% of its value in 24 hours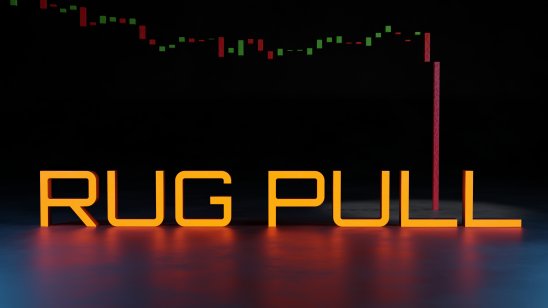 Crypto investors are crying 'rug pull' after the value of digital coin $Univ with CoinMarketCap data showing that its value has fallen 100% over the previous 24 hours.
The crypto data site said $Univ's current market capitalization ranking is 3860, with a live market cap not available.
"The circulating supply is not available and the max supply is not available," the website reports.
According to the coin's coin's website, Universe was: "A blazingly fast and innovative DaaS on the Avalanche (AVAX) network. Passive income up to 1,113% APR, NFTs, Sustainability & Metaverse in your pocket."
AVAX to US dollar (AVAX/USD)
DaaS stands for Desktop as a Service, and is a cloud computing offering where a service provider delivers virtual desktops to end users over the Internet, licensed with a per-user subscription.
Over on Twitter, $Univ's founder, who goes by the handle @cattyverse, said that they had woken up to discover the collapse in value but warned users not to buy or trade the coin.
In a subsequent tweet @cattyverse said that the backers were working on a solution and that there was still value linked to AVAX within the project.
What is your sentiment on AVAX/USD?
Vote to see Traders sentiment!
i honestly have no idea what we are going to do to make this right, we have invested so much time and money in this project it hurts

we still have 50k in avax from the treasury, we are actively trying to find ways to recover the funds and find a solution moving forward

— cattyverse (@cattyverse) April 25, 2022
"Another DaaS protocol rugged"
Twitter users were not convinced with one person, tweeting under the name of Johnny Crypto describing its "another DaaS protocol rugged".
A rug pull is when a developer suddenly abandons a crypto token, typically on the decentralized finance (DeFi) network, and takes all attached funds with them.
Chainalysis estimated that $2.8bn was lost to rug pulls last year, 90% of which was down to the Theodex Exchange rug pull which saw the CEO of a Turkish crypto exchange disappear after a trading halt.
If it: "Sounds too good to be true, it probably is"
"18k holders taken advantage of because they trusted a "fully doxxed" team that had 100% controlled of the treasury. But all their info was easily available on their discord right? Stay away from all "as-a-service" protocols," said Johnny Crypto.
The North American Securities Association warns about crypto scams that if something: "Sounds too good to be true, it probably is".
By comparison with the returns promised by $Univ's backers, the US 10 Year Treasury yield, often referred to as the 'risk free rate' of return, is currently about 2.9%.
Rug - pulled
Nearly two months later @Cattyverse's twitter account no longer exists. According to data from CoinMarketCap there have been regular trades since the 24 April apparent rug pull and one one day @UNIV was top riser, seeing its price increase 42% on 7 June.
But volumes are tiny. Trades conducted on June 19 worth were less than one dollar.