US mid-day: Shares hold gains after Omicron sell-off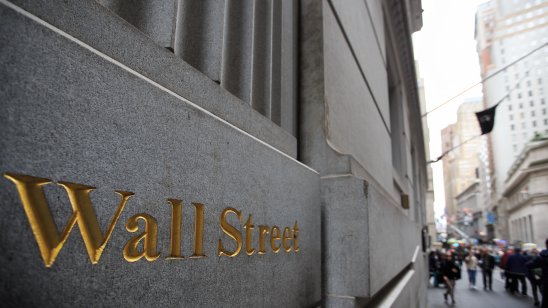 The big US benchmarks are up again on Wednesday following yesterday's gains and President Joe Biden's new plan to fight Omicron.
Halfway through the session, the Dow Jones Industrial Average was up around 120 points, the S&P 500 was approximately 0.5% better, while the Nasdaq Composite was enjoying a slight edge near 0.1%
Through Tuesday trading, the Dow Jones Industrial Average added 560.54 points, or 1.6%, to 35,492.70, the S&P 500 went up 1.8% to 4,649.23, while the Nasdaq Composite popped 3% to 15,341.09.
Biden outlines Omicron fight
On Tuesday, President Biden outlined a plan to help protect Americans, communities, and US hospitals fight the Covid-19 Omicron variant this winter.
According to a White House press release, the Biden Administration will begin deploying additional medical personnel, expanding hospital capacities, and providing resources like supplies and free ventilators to states.
What is your sentiment on CAT?
Vote to see Traders sentiment!
Winners and losers: Tesla stock rises after final Musk sell
Shares of Tesla are around 3% better after Elon Musk announced he had achieved his mark of selling 10% ownership for tax reasons.
Shares of Caterpillar jumped approximately 1.5% after market analysts at Bernstein upgraded the stock.
In vaccine stock, shares of Pfizer are near 0.5% in the green, shares of Johnson & Johnson are also up around 0.5%, while shares of Moderna remain down, falling to near 5.34% in negative territory.
In the tech industry, shares of Apple are near 0.52% better, shares of Meta Platforms are approximately 0.36% down, as shares of Microsoft and Amazon are 1.24% and 0.93% higher respectively in early trading.
On the retail front, shares of Walmart are almost 0.4% in negative territory, while shares of Costco are up almost 0.10%.
Oil: Crude prices stay up mid-week
Oil futures are up on Wednesday after finishing yesterday's session in the green.
West Texas Intermediate crude for February delivery went up 92 cents, or 1.3%, to $72.04 a barrel on the New York Mercantile Exchange, while February Brent crude, the global benchmark, was up 75 cents, or 1%, at $74.73 a barrel on ICE Futures Europe.
In energy stock, shares of Hess are around 0.28% lower, while shares of Diamondback Energy are better by almost 1.30%.
Gold: Metal makes comeback
Gold futures are up slightly after falling behind during Tuesday trading.
On Wednesday, futures went up 0.3% to $1,793.30 an ounce.
Forex: US buck outworked by euro
On Wednesday, one US dollar equals 0.88 of the euro, losing a small step from its 0.89 position yesterday.
The yield on the 10-year U.S. Treasury note dipped lower to 1.45%.
Read more: Economist: Higher consumer spending drives GDP in US