US mid-day: Big 3 indices up, energy futures higher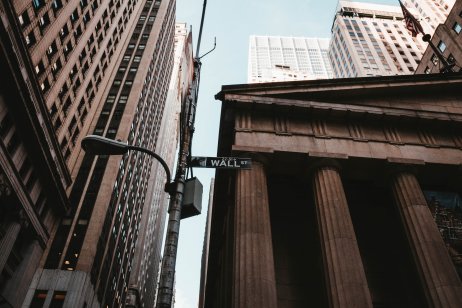 The big US indices are trading up again on Tuesday following a string of losses last week.
Halfway through the session, the Dow Jones Industrial Average was up 569 points, or 1.6%, the S&P 500 was 2.1% higher, while and the Nasdaq Composite was 2.9% in the green.
During yesterday's session, the Dow Jones Industrial Average rose 654 points, or 1.9%, while the Nasdaq Composite went up 1%, and the S&P 500 improved by 1.3%.
Last week, the Nasdaq was saddled with a 2.6% loss, the S&P 500 ended 1.2% lower, while the Dow shed 0.9%.
Winners and losers: Tech stocks rally Nasdaq
On Tuesday, shares for Adobe are up near 4%, while shares for Microsoft, Meta Platforms and Amazon are all near 2% higher.
Contributing to the Dow's 500-plus point session high, shares for Boeing are up near 1.44% after a private-equity firm ordered 30 more 737 MAX Jets.
Shares for Nvidia are up around 4%, while shares for AMD are over 3% in the green.
Shares for Tesla are up around 3% despite news the electric vehicle maker had to replace cameras in three of its models.
What is your sentiment on US30?
Vote to see Traders sentiment!
Oil: Rising crude prices drive energy stock
On Tuesday, futures contracts for West Texas Intermediate crude oil rose 4.6% to $72.65 a barrel.
February Brent crude, the global benchmark, was trading $2.28, or 3.1%, higher at $75.36 a barrel on ICE Futures Europe, and heading for a fourth straight gain,
Energy stocks are also up with Devon Energy popping 6% and Occidental Petroleum adding 5%.
Gold: Precious metal makes small recovery
Gold futures are up slightly on Tuesday.
February gold was trading $4.50, or 0.3%, higher at $1,784 an ounce, after losing 0.3% yesterday.
March silver is up 14 cents, or 0.6%, to reach around $22.40, after falling 1% on Monday.
Forex: Yields rise after last week's big drop
On Tuesday, one US dollar equals 0.89 of the euro after falling to 0.88 last week.
The 10-year Treasury yield up to 1.45%, after falling to 1.36% Friday, its lowest level since late September.
Read more: US coal sees resurgance as power providor