US market close: Dow gains as market U-turns on Fed decision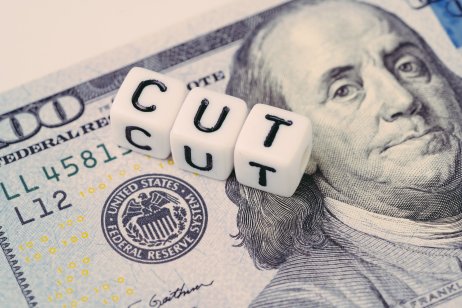 The big US gauges rebounded on the second half of Wednesday after the US Federal Reserve announced it is doubling its "tapering" pace to $30bn a month.
The Dow Jones Industrial Average went up 382 points, the S&P 500 went up 1.6%, while the tech-heavy Nasdaq Composite spiked over 2%.
All three major benchmarks were previously on pace for a losing week.
Halfway through the session, the Dow Jones Industrial Average was down 121 points, or 0.3%, the S&P 500 was around 0.3% lower, while the Nasdaq Composite lost almost 0.7%.
Fed 'tapering' speeds up
On Wednesday, the US Federal Reserve said it will accelerate the drawdown of its pandemic-spurred market intervention while eyeing an interest rate hike in the near future.
In an interview with Capital.com, Clemson University economist Bruce Yandle said the Fed's plans will reduce monthly net purchases of federal and agencies securities by $30bn, while maintaining a low overnight interest rate to keep the 2% inflation target.
"The net reduction does constitute mild tapering, starting now," he continued. "Accompanying Fed economic projections indicate an expectation of 2.2% to 3% inflation for 2022, which is overly optimistic."
"I believe it will take larger cuts in money growth and higher interest rates to achieve the projected 2022 inflation numbers."
What is your sentiment on US30?
Vote to see Traders sentiment!
Winners and losers: Tech stocks rally late
After beginning the day in declines, tech stocks rebounded before the closing bell.
Shares of Microsoft are up 1.95%, shares of Adobe are 2.52% higher, while shares of Apple surged 2.85% and shares of Meta Platforms increased by 2.37%.
In other tech stock, shares of Alphabet are 1.76% in the green and shares of Amazon went up 2.5%.
In the banking industry, shares of Bank of America slipped 0.41% while shares of JPMorgan sank 0.74%.
In meme stocks, shares of AMC Entertainment and GameStop are up 0.65% and 0.61% respectively.
Oil: Crude gains on Fed announcement
Oil futures are higher on Wednesday.
West Texas Intermediate crude delivery went 0.2% higher to settle at $70.87 a barrel.
Prices were down yesterday following a report from the International Energy Agency stating it will cut its oil demand outlook for next year by 100,000 barrels a day.
Despite the spike in crude prices, energy stocks are lower on Wednesday as shares of Occidental Petroleum are down 0.77% and shares of Exxon Mobil are off by 0.44%.
Gold: Yellow metal stays down
Gold futures are still low halfway through the week. On Wednesday, futures for February delivery went down 0.4% to settle at $1,764.50 an ounce.
The metal was in the red for the first time on Tuesday as gold for February delivery dropped 0.9% to settle at $1,772.30 an ounce.
Forex: Yields mix as US dollar holds
On Wednesday, one US dollar equals 0.76 of the pound sterling, 0.89 of the euro, and 1.29 of the Canadian dollar, holding onto a slight edge from earlier in the week.
The yield on the 10-year Treasury note improved 2.3 basis points to 1.464%, while the ICE US Dollar Index dipped 0.2%.
Read more: Markets jolted by US Federal Reserve announcement