US market close: Benchmarks run red on Tuesday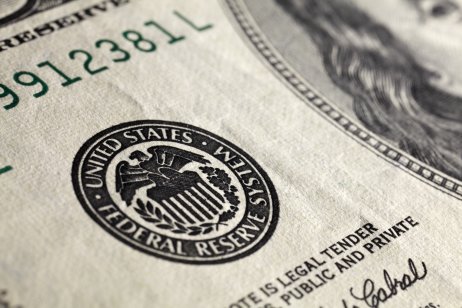 The big gauges are down again after Monday's setback, suffering two consecutive days of losses as Wall Street readies for the US Federal Reserve's policy meeting tomorrow.
The Dow Jones Industrial Average is down 106.77 points, 0.3%, the S&P 500 is off more than 35 points, or 0.75%, while the Nasdaq Composite dipped over 175 points, or 1.14%.
Halfway through Tuesday's session, the Dow Jones Industrial Average was around 0.27% lower, the S&P 500 was off near 1.07%, while the Nasdaq Composite was down close to 1.78%.
Federal Reserve meets on Wednesday
On Wednesday, the US Federal Reserve is expected to slow its bond buying programme and raise interest rates in 2022 to cool down record inflation.
The reduction in purchases – a process known as tapering – is already under way after the US Federal Open Market Committee agreed in November to begin paring back its purchases by $15bn (£11.3bn) a month. Its $120bn of purchases would decline to zero by June.
What is your sentiment on US30?
Vote to see Traders sentiment!
Winners and losers: Tech shares drag Nasdaq down
In tech stock, shares of Microsoft are down 3%, helping to pull the tech-heavy Nasdaq lower on Tuesday.
Shares of Adobe sank over 7% after a JP Morgan analyst reduced their ratings on the company, while share of Apple went 0.1% lower despite getting upgraded to Buy from Neutral by the Bank of America.
Shares of Netflix retreated 1.09% and shares of Amazon sank 0.28% lower.
In the automotive industry, shares of Ford reversed 1.7% after news Toyota was investing $35bn into battery powered electric vehicles. Meanwhile, shares of Toyota went up 2.15%.
Shares of Tesla are off around 0.7% after Elon Musk, the electric vehicle maker's CEO, sold more of his company stock on Monday.
Also on Tuesday, shares of Pfizer spiked 0.5% after the company announced that preliminary laboratory tests showed evidence their experimental Covid-19 pill for the newly infected could work against Omicron.
In meme stocks, shares of AMC Entertainment are up near 5.6%, while shares for GameStop are up around 7.6%.
Oil: Crude drips lower for the week
Oil futures are down on Tuesday following a report from the International Energy Agency stating it will cut its oil demand outlook for next year by 100,000 barrels a day.
West Texas Intermediate crude for January delivery slipped 0.8% to settle at $70.73 a barrel.
In energy stocks, shares of Chevron are down 0.2%, while shares of Exxon Mobile are up 0.3%.
Gold: Metal retreats from Monday's gain
Gold futures are down for the first time this week as gold for February delivery dropped 0.9% to settle at $1,772.30 an ounce.
The precious metal started the week rising 0.15% to $1,787.40.
Forex: US buck edges higher on Canadian dollar
On Tuesday, the US dollar equals $0.89 of the euro, $0.76 of the Pound sterling, and $1.29 of the Canadian dollar after converting to $1.28 of the currency yesterday.
The yield on the 10-year Treasury note jumped 1.4 basis points to 1.437%, while the ICE US Dollar Index was up 0.3%.
Read more: US natural gas prices frozen by warm weather