US market close: All eyes on Fed as US stocks turn lower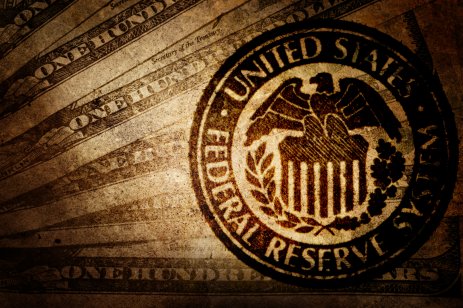 It is a red coloured day on Wall Street as investors digest the minutes from the US Federal Reserve's open market committee meeting held last month.
Throughout trading on Wednesday, the Dow Jones Industrial Average lost 255 points, or 0.6%, the S&P 500 fell 1.2%, while Nasdaq Composite dropped 2.4%.
Fed minutes reveal aggressive strategy
The US Federal Reserve met last month to determine whether the central bank's low interest rate policies were still needed.
In an interview with Capital.com, Edward Moya, senior market analyst for OANDA in New York, said "The Fed minutes signalled a more hawkish policy with faster rate increases and much quicker balance sheet runoff."
"Wall Street has benefitted from the Fed and US government's monetary and stimulus response, but that is being taken away," he went on. "The market will now have to focus on economic growth and trading on valuations, and that outlook over the long term is looking less attractive."
"As we start to price in more fed rate increases, re-hikes, and balance sheet reductions, treasury yields will continue to rally and that will dampen profitability and growth forecasts moving forward."
What is your sentiment on US30?
Vote to see Traders sentiment!
Winners and losers: Tech shares bottom out
Shares of Advanced Micro Devices (AMD) are off 5.74%, while Nvidia sank 5.76% and Intel slipped 0.13%.
In other tech stock, shares of Apple are down 2.66%, Meta Platforms is down 3.67%, as Microsoft fell 3.84% lower and Amazon went down 1.69%.
With rising Omicron cases around the globe, shares of Pfizer are 1.97% higher after Bank of America upgraded the company saying the vaccine-maker's profits from Covid treatments offer stock upside.
Meanwhile, shares of Moderna have plummeted to 7.65% in the red, as Johnson & Johnson moved higher by 0.66%.
Oil: Crude ends at six-week high
Oil futures went up on Wednesday with West Texas Intermediate crude for February delivery spiking 86 cents, or 1.1%, to settle at $77.85 a barrel on the New York Mercantile Exchange, while March Brent crude tacked on 80 cents, or 1%, to $80.80 a barrel, representing the highest settlement since 25 November.
In energy stock, shares of Hess slipped 0.31%, Chevron is 0.63% higher, while Exxon Mobil is 1.22% in the green and ConocoPhillips is 1.71% lower.
Gold: Yellow metal rises for second straight day
Gold futures traded higher as February gold jumped $10.50, or 0.6%, to settle at $1,825.10 an ounce, following a 0.8% pop yesterday, while March silver went up 11 cents, or 0.5%, to settle at $23.17 an ounce.
Silver added 1.1% on Tuesday.
Forex: US buck loses step on euro again
On Wednesday, one US dollar equals $1.27 of the Canadian dollar and $0.88 of the euro, after briefly reaching $0.89 of the European currency yesterday.
Read more: Natural gas futures higher amid a winter freeze