US Federal Reserve rate decision buoys crypto market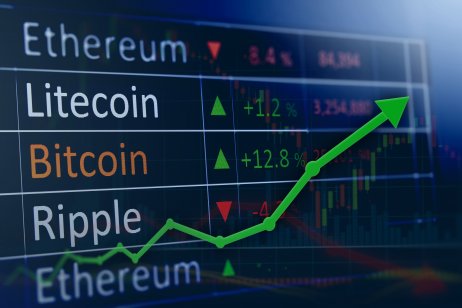 The cryptocurrency markets experienced a late rally on Wednesday after the US Federal Open Market Committee (FOMC) decided to leave interest rates in place until at least March.
Investors were eagerly awaiting the FOMC news as the US central bank is expected to raise interest rates up to four times during 2022 to combat inflation. Rising interest rates often result in decreased appetite for risk assets like tech stocks and cryptocurrencies.
The decision also signaled to the market that the Federal Reserve may accelerate its balance sheet reduction, a sign that the US economy's legs are growing stronger.
But the path toward a full economic recovery "continues to depend on the course of the virus," the FOMC said in a statement.
Bitcoin was trading slightly up on the day to $37,000 by 21:00 UTC following the FOMC decision. Other popular assets like ethereum, dogecoin, and shiba inu coin also rallied by 2.2%, 2.9%, and 3.3%, respectively.
Macroeconomics back in focus
While the FOMC decision was a short-term boost for many assets, it also brought the macroeconomic concerns the market is facing back into focus.
The FOMC's interest rate decision was by far the biggest concern for the market. But it also triggered a shift from growth stocks to value stocks as investors become more concerned with market fundamentals heading into a tight monetary policy environment.
Geopolitical risks such as the energy crisis in Kazakhstan and rising tensions between Russia and Ukraine are also on the map. However, bitcoin has performed well historically during turbulent times.
Losses fade as NFTs gain
Wednesday's bounce was a welcome sign for many investors.
According to data from Delphi Digital, total net realised crypto losses from the downturn amounted to $2.5bn (£1.86bn) as fear crippled investor sentiment.
The market hasn't seen that level of outflows since June of last year, analyst Joo Kian at Delphi Digital wrote in a note to investors.
Meanwhile, non-fungible tokens (NFTs) remain one of the few bright spots in the crypto market.
OpenSea, one of the most popular NFT exchanges, reported earning a cumulative $202m in January from transaction fees alone.
Kian adds that internet searches for "NFT" has outpaced searches for "crypto," signaling that NFTs have "grown remarkably attractive to the public… so we can expect volumes to continue increasing if the interest keeps up."
Read more: Crypto farms: what's the hype all about?