Ukraine crypto adoption up after Russian attack, says Hacken CEO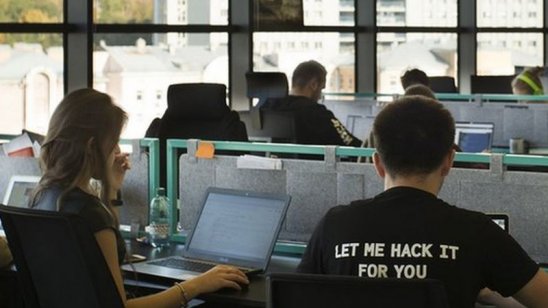 Ukraine's cryptocurrency adoption is accelerating due to Russia's invasion of the country, says a leading Ukrainian crypto insurance developer.
"The war has demonstrated how crypto mass adoption may look like in Ukraine," Dmytro Budorin, CEO of Hacken, told Capital.com. "Yes, we are still far from it, but the war has dramatically accelerated these changes."
Bitcoin (BTC) to USD
Team working from Portugal
Budorin and most of his team are working out of Portugal during the conflict. He said Ukrainians have seen that cryptocurrency is a "functional and easy-to-use instrument."
"And, thus, we can expect an increase in the use of crypto in Ukraine even in a short-term perspective," he said. "The role of Ukrainian crypto players is to explain to people that crypto may serve as an alternative to traditional payment and banking mechanisms during the time of serious uncertainty."
The Ukrainian government legalized cryptocurrency in March as Russia hostilities towards its western neighbour were heating up. Cryptocurrency, he said, has become a powerful instrument of international support for Ukraine. He noted that the Ukrainian government has received millions of dollars worth of donations through cryptocurrency transfers.
What is your sentiment on BTC/USD?
Vote to see Traders sentiment!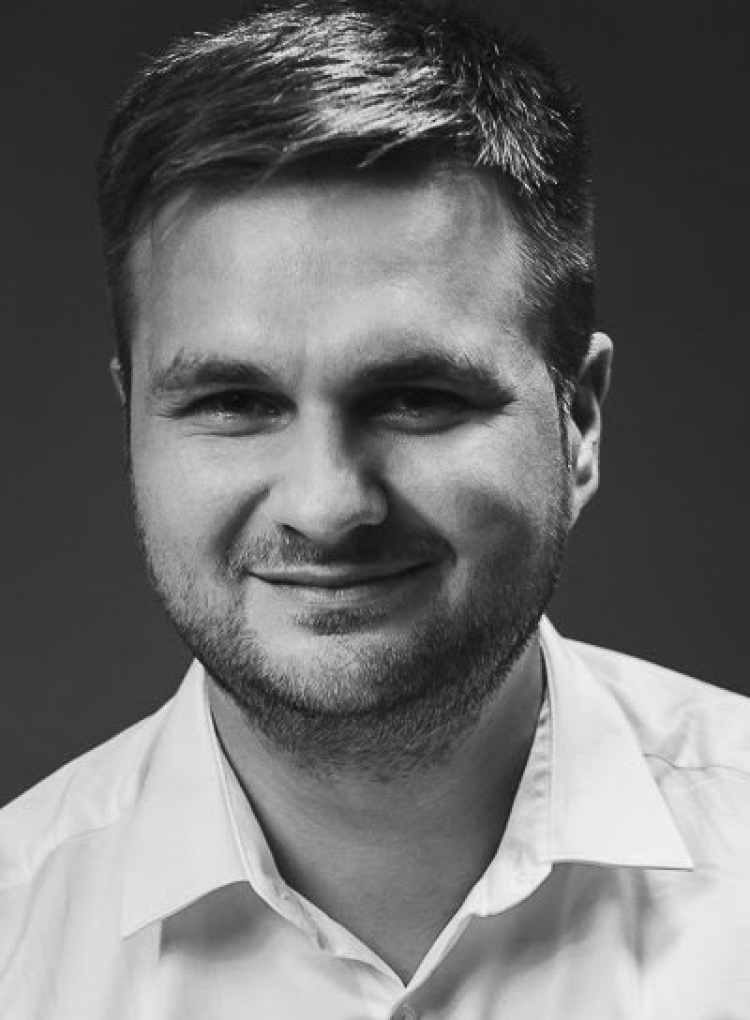 Dmytro Budorin, Hacken CEO (Photo: Courtesy of Hacken)
Fast method
"It's a fast method of transferring funds that is of the greatest importance at the time when even one day makes a difference," he said.
"Also, individuals in Ukraine ask their friends including those from abroad to send them money in crypto to buy products for refugees or equipment for soldiers."
There is "not much" demand for crypto insurance in Ukraine because there are no regulations requiring coverage to be in place.
Ether (ETH) to USD Chart
Huge potential
"However, Ukraine has recently legalized crypto, so we can expect the new crypto security standards to appear in the middle-term perspective," he said. "Unfortunately, due to the war, it is unlikely that these standards will appear in the coming months since the focus of the country's financial authorities is currently made on ensuring the stability of the traditional financial system.
But in other countries the crypto insurance market also has huge growth potential."
Budorin said such growth is inevitable due to the cryptocurrency sector's $2trn market cap and large investment risk. But he and Dan Thomson, chief marketing officer at Hacken's partner InsurAce, said crypto insurance development will be slow due to the lack of regulations, slow rate of global cryptocurrency adoption, and current complexity of coverage schemes.
In the meantime, Budorin and the Hacken team are helping the Ukraine government in its battle against Russia.
"Before the full-scale war started, we had been assisting the Ministry of Digital Transformation of Ukraine in implementing reforms aimed at the legalization of virtual assets and their mass adoption," said Budorin.
Collaborating with ministry
"Nowadays, our collaboration with the ministry is mostly focused on conducting cyberwar against Russia. We are getting tasks from the ministry that are then communicated to our army of white hat hackers participating in vulnerability disclosure programs as well as the (distributed denial of service technology) army led by our (cybersecurity) project disBalancer."
In Portugal, Hacken has observed "powerful support for Ukraine and Ukrainians." The signs of support include many Ukrainian flags and symbols, discounts for Ukrainians and pro-Ukrainian demonstrations.
And, Hacken wants to express "great thanks" to Portugal for standing with Ukraine.