Twitter (TWTR) CFO: Crypto 'doesn't make sense right now'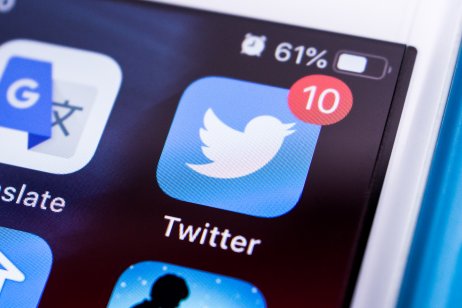 Twitter CFO Ned Segal said that carrying cryptocurrency in the company's treasury did not "make sense right now" in an interview with The Wall Street Journal, and on the next day each of Coinbase's top 30 cryptocurrencies had fallen in value.
"We (would) have to change our investment policy and choose to own assets that are more volatile," said Segal, indicating that steadier assets like securities were more aligned with the company's investment philosophy.
Bitcoin fell below $60,000 (£44,650) overnight. Ethereum fell about 7% on Monday and losses between 5% and 12% were common across the board, with the rare exceptions that were able to tread water.
Cryptocurrency is also experiencing increased regulatory scrutiny and appeals for specific rules to govern accounting and other facets of digital assets.
Twitter and crypto
While Segal said that the company's nearly $3.5bn in cash and roughly $4bn in near-term investments will not go into cryptocurrency, that hardly means the platform is ignoring it altogether.
In fact, earlier this month, Twitter announced it was assembling a cryptocurrency team. The team will establish roles for cryptocurrency, blockchain technology, non-fungible tokens and other aspects of decentralised finance within the platform. That endeavour is unrelated to any corporate investment, Segal told the Journal.
Twitter CEO Jack Dorsey has been a crypto advocate, particularly when it comes to bitcoin. He has likened the crypto community to the one that existed at the outset of the internet and has expressed enthusiasm surrounding the notion that there could be a "native currency" for the internet.
Another of Dorsey's companies, Square, has been considering getting into bitcoin mining. Square is also one of the prominent publicly traded companies that keeps bitcoin on its balance sheets. Business intelligence company MicroStrategy and automaker Tesla are also among them.
What is your sentiment on BTC/GBP?
Vote to see Traders sentiment!
Harsh critics
Segal's statements are far from the harshest remarks that have been made about crypto.
Earlier this month, Apple CEO Tim Cook said in an interview that while he owned crypto personally, he did not feel it was an appropriate investment for Apple's corporate treasury.
Last month, JPMorgan Chase CEO Jamie Dimon said crypto was "worthless". He has also in the past referred to it as "stupid," "far too dangerous" and a "fraud".
Other critics have been perhaps less dismissive but no less damning. Mega investor Warren Buffet, for instance, has been sceptical about the lack of concrete functionality and the dependence on hype in the crypto market.
Others suspect that while crypto was developed in part to combat the uncertainties of fiat currencies and pitfalls of central bank practices, the market is now falling into similar traps. Euro Pacific Capital CEO Peter Schiff has said that he sees many of the same issues with fiat currencies in the crypto market and that only a cryptocurrency backed by gold or some other commodity would appeal to him.
Schiff recently called crypto "an imaginary friend," though Schiff's son Spencer has gone all in on crypto.
Read more: Cryptocurrency predictions 2021: will the growth continue?