Big in Turkey: country ranks highest for Dogecoin searches
Subscribe to Weekly Highlights
The major market events for the week ahead right in your inbox.
Subscribe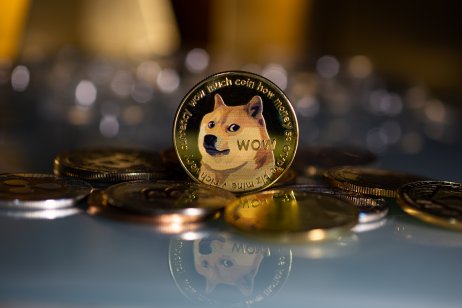 Cryptocurrency traders in Turkey have topped the rankings for the highest volume of searches for the popular memecoin Dogecoin ($DOGE), according to a recent study.
The rankings, compiled by the crypto education platform Cryptomaniak, show that the Netherlands and Turkey recorded the highest volume for Dogecoin searches, with 8.2% and 5.5% of the population, respectively. However, Turkey, which has a population of 84.7 million, against the Netherlands' 17.8 million people, accounted for 4.7 million searches,and took the number one spot for searches based on sheer numbers.
Users in Turkey also traded more dogecoin than previously before, with investors doubling the total volume of bitcoin and ethereum, according to Binance.
The top three Turkish exchanges, BTCTurk, Bitexen, and Bitexlive, said crypto traders in the country traded close to $700m in bitcoin, ethereum and Dogecoin, with dogecoin leading the way in volume, with $380m.
Turkey's inflation soars past $80%
Turkey's inflation rate currently stands above 80% a year, with analysts expecting the figure to pass a staggering 90% by year-end. The plummet of Turkey's national currency, the Turkish lira, which has devalued by more than 50%, as well as the soaring rise of the cost of living, has put pressure on residents to look for new opportunities amid the national economic crisis.
Turkey's inflation hit new records in 2022 and could be one of the reasons behind the growing appetite towards trading digital currencies. The country also topped the rankings for the country with the highest volume of cryptocurrency users, at 25.8%, ahead of countries such as the US, South Africa and the Netherlands.
What is your sentiment on DOGE/USD?
Vote to see Traders sentiment!
https://publish.twitter.com/?query=https%3A%2F%2Ftwitter.com%2Fsaylor%2Fstatus%2F1599484013240283136&widget=Tweet
Dogecoin price up 2%
Dogecoin shot up in price in 2021 and recorded its highest price to data of $0.5811 in July. At the time of writing, DOGE is currently changing hands at $0.0983 and is up 2.2% in the last 24 hours.
Related reading