Truefi price prediction: What is truefi (TRU)?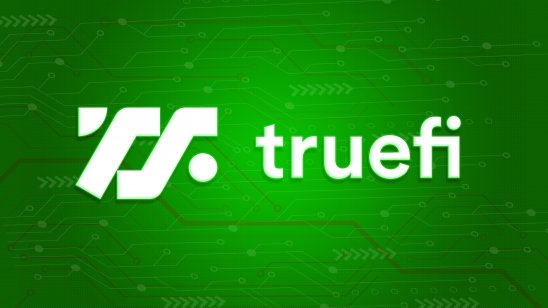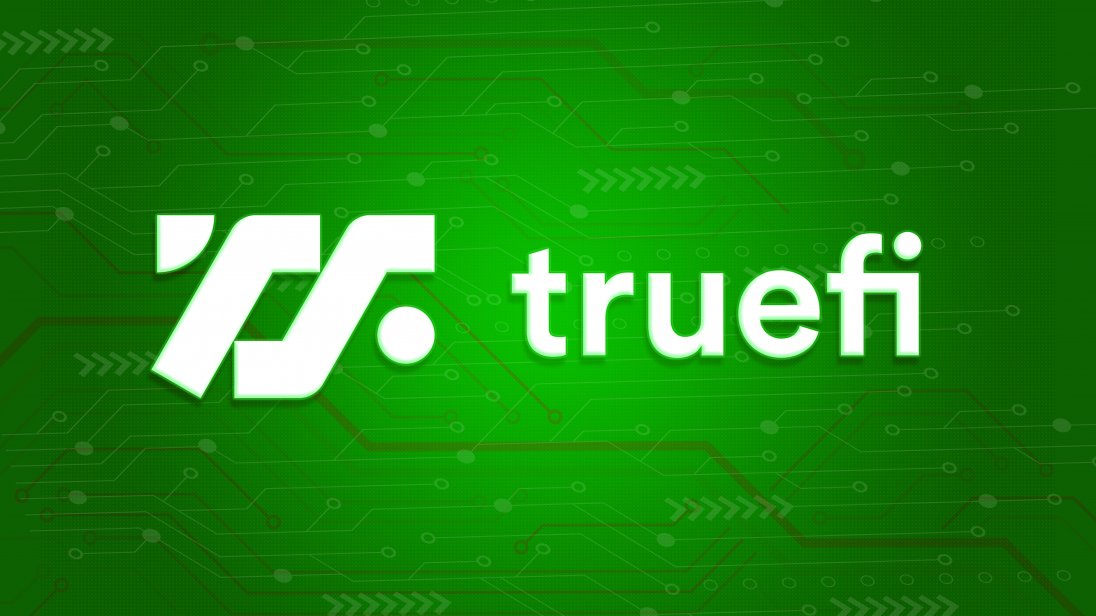 It had taken quite a big knock lately, dropping to record lows in the wake of the most recent market crash, but what is truefi (TRU)? Let's see what we can find out about TRU, and also take a look at some of the truefi price predictions that were being made as of 10 November 2022.
Truefi explained
One of the key ideas that has helped make cryptocurrency and, by extension, blockchain technology the phenomenon that it is has been the notion of decentralised finance (DeFi).
This is the concept that because there are many people across the world who do not have access to traditional banking – 1.7 billion, according to a 2017 report by the World Bank – but still have access to the internet (66% of the world's unbanked have a mobile), it should be easy for them to get hold of financial services that are not connected to centralised banks and institutions.
Indeed, this idea of decentralisation is a key element of the world of crypto, with the idea that there is no one single authority figure representing a major selling point for many coins, tokens, and blockchain networks.
One of the many financial services that it is hoped DeFi can serve as an alternative provider is that of loans and credit. Traditionally, loans and credits have been the preserve of centralised banks and building societies.
Therefore, the idea is that if people are able to use crypto in the same way as they might be able to utilise traditional fiat currencies, then they should be able to take out loans and credit in crypto, too.
Cryptocurrency loans are a growing part of the crypto sphere and TrueFi is just one of many platforms offering that service.
Something that makes the network a little bit different from other crypto lenders is that it puts its focus on the people making the loans rather than the users who are applying for them. As the TrueFi whitepaper says:
"TrueFi allows lenders to earn returns on loaned cryptocurrencies while having full transparency on how the loaned capital is allocated. Vetted borrowers, meanwhile, can use TrueFi for rapid access to fixed-term, fixed-rate cryptocurrency loans."
Every blockchain-based platform needs its own native cryptocurrency, and TrueFi has the conveniently-named truefi token. This crypto, which is also known by its ticker handle, TRU, is designed to serve as a utility token, which means that it is used to pay for transactions on the network. As well as that, it can be staked in return for rewards.
People who want to serve as crypto lenders can put up their money in return for rewards, as well as stakers who, according to the platform's website "act as part of the protocol's risk management system in return for TRU rewards and fees generated by the protocol. TRU Stakers also vote on loan requests, signalling the creditworthiness of each loan request on TrueFi's credit prediction market". There are also borrowers, who have to be approved.
While TRU is the main native token of the TrueFi network, the platform also has its own stablecoin, trueusd (TUSD).
It is also important not to confuse the TrueFi token with Truebit, the native token of a system designed to allow people to use software off the blockchain on the blockchain, which also uses the TRU ticker.
Finally, TrueFi is based on the Ethereum (ETH) blockchain which means that it is a token, rather than a coin. You will see references to such things as a truefi coin price prediction, but these are wrong.
TrueFi is operated as a decentralised autonomous organisation (DAO), but is an offshoot of DeFi firm TrustToken, which was founded by programmer Raphael Cosman in 2017. TrueFi itself was launched in November 2020, with the native token coming onto the open market the same month.
TrueFi price history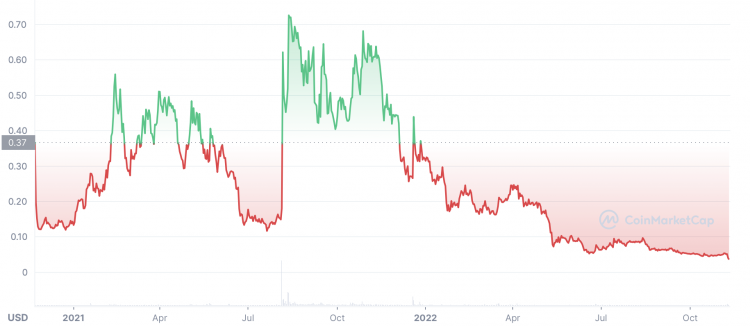 TRU price history from launch to present – Credit: CoinMarketCap
Let's now take a look at some of the TRU price history. While past performance should never be taken as an indicator of future results, knowing what the token has done in the past can help give us some much needed context if we want to either make a truefi price prediction of our own or else interpret one that is already out there.
TrueFi first came onto the open market in November 2020 when it was worth about $0.23.
In early 2021 the market blossomed and TRU took advantage of this bullishness, hitting $0.55 in the middle of February.
After this, there was a slight decline which turned into a much steeper one over the summer, with it dropping below $0.20 throughout much of June and July.
News that there had been upgrades to the system caused a price boost, with it reaching an all-time high of $1.04 on 12 August, but after that it went on a long slide down, closing the year at $0.3149.
After an ultimately-profitable 2021, things have not gone so well in 2022. While TRU reached $0.3342 on 2 January, things went downwards, with Russia's invasion of Ukraine leading to a low of $0.1508 on 24 February.
Although late March saw a bull run that culminated in a periodic high of $0.2892 on 31 March, trading conditions put a stop to growth and a series of market crashes saw it reach a low of $0.04854 on 18 June.
While there was some recovery to $0.09882 on 12 August, it was time for another downward spiral, which was made worse by the market collapse following the announcement and then cancellation of the proposed takeover of the FTX exchange by Binance (BNB).
On 9 November, it sank to an all-time low of $0.0315 and by the afternoon of the following day it had barely recovered, trading at around $0.036.
At that time, there were 548,956,194.22 in circulation out of a total supply of 1,441,129,427. This gave the token a market cap of around $19.6m, making it the 537th largest crypto by that metric.
Truefi price prediction round-up
With that all said and done, let's take a look at some of the truefi price predictions that were being made on 10 November 2022. Remember, price forecasts, especially when it comes to something as volatile as cryptocurrency, very often end up being wrong. Also, many long-term crypto price predictions are made using an algorithm, which means that they can change at a moment's notice.
First, the CoinCodex short-term truefi token price predictions suggested the crypto could have dropped to $0.034986 by 15 November and declined to $0.03226 on 11 December. The site's technical analysis, at the time of writing, was bearish with 25 indicators making negative signals compared with just six making positive ones.
Next, PricePrediction was more upbeat with its truefi crypto price prediction, and suggested that the token could have reached $0.056 this year, $0.081 next year and $0.12 the year after that. By 2025, the site said TRU could have been worth $0.17 and could have gone on to $0.26 in 2026, $0.37 in 2027 and $0.34 in 2028 before it could have closed the decade at $0.77. The site's truefi price prediction for 2030 outlined it could have broken through the dollar barrier to trade at $1.13 that year before it could have hit $1.59 the following year.
Meanwhile, CoinsKid had a TRU price prediction that suggested at the time of writing the token could have gone down to $0.0312 this year and recovered to $0.0429 in November next year and $0.0668 in 2024. The site's truefi price prediction for 2025 said the crypto could have started the year at $0.0879, reached $0.1401 in November and closed the year at $0.1437 before it could have finished 2026 at $0.2672.
Finally, WalletInvestor had a pretty downbeat and bearish truefi price prediction for 2023. The site suggested the token could be in for a tough 12 months ahead as the TRU price could have dropped to $0.00443 by November next year.
When considering a TRU token price prediction, it's important to keep in mind that cryptocurrency markets remain extremely volatile, making it difficult to accurately predict what a coin or token's price will be in a few hours, and even harder to give long-term estimates. As such, analysts and algorithm-based forecasters can and do get their predictions wrong.
If you are considering investing in cryptocurrency tokens, we recommend that you always do your own research. Look at the latest market trends, news, technical and fundamental analysis, and expert opinion before making any investment decision. Keep in mind that past performance is no guarantee of future returns. And never trade with money that you cannot afford to lose.
FAQs
Is truefi a good investment?

It is hard to say. While the token has recently suffered an all-time low, there is a school of thought that advocates buying in the dip. On the other hand, it is always possible that TRU could drop further. A lot will depend on how the market performs as a whole, too.

Remember, you should always carry out your own thorough research before making an investment into any coin or token. Even high market cap cryptocurrencies can be affected by bear markets. So investors should be prepared to make losses and never purchase more than they can afford to lose.
Will truefi go up or down?

It is difficult to tell. While PricePrediction is upbeat, WalletInvestor is rather more bearish. It is worth noting that price predictions very often end up being wrong and that prices can, and do, go down as well as up.

In volatile cryptocurrency markets, it is important to do your own research on a coin or token to determine if it is a good fit for your investment portfolio. Whether TRU is a suitable investment for you depends on your risk tolerance and how much you intend to invest, among other factors. Keep in mind that past performance is no guarantee of future returns. And never invest money that you cannot afford to lose.
Should I invest in truefi?

Before you decide whether or not to invest in truefi, you will have to do your own research, not only on TRU but also on other crypto lending-related tokens and coins.

Ultimately, though, this is a question that you will have to answer for yourself. Before you do so, however, you will need to conduct your own research and never invest more money than you can afford to lose because prices can go down as well as up.