Transparency concern climbs on new Binance stock tokens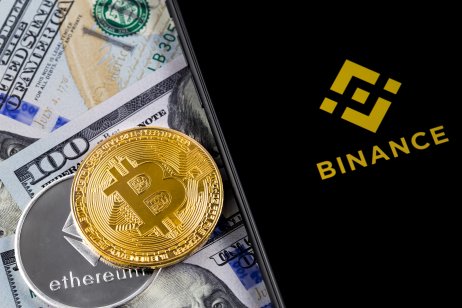 European regulators are scrutinising transparency and disclosure concerns over stock tokens marketed by cryptocurrency exchange Binance.
Earlier last week Binance introduced equity trading via tokens that "represent a share in a stock corporation". The move has seen the Financial Conduct Authority (FCA) step in and question prospectus regulations.
If tokens are transferable, the FCA told the FT, "[and] can be traded at a crypto exchange and are equipped with economic entitlements like dividends or cash settlements, they represent securities and are subject to the obligation to publish a prospectus".
The FT reports that Binance claims the stock tokens are a CM-Equity product – CM-Equity is a licensed investment firm in Munich – and fall in with the EU's MiFID II and BaFin banking rules.
Tesla token start
"Currently users only buy and sell the tokens from and to CM-Equity AG, which does not require a prospectus," Binance reportedly said.
The first stock tokens Binance recently released were Tesla tokens with a minimum trade size of one-hundredth, representing the same fraction of a Tesla share. Stock tokens are priced and settled in stablecoin Binance USD.
Stock tokens "fractionalise", Binance said on 12 April, "a highly sought-after asset class of publicly-tradable equities into more affordable units. Holders of stock tokens qualify for capital returns on the underlying equity, including potential dividends and stock splits, as they would from holding traditional shares."
What is your sentiment on BNB/USD?
Vote to see Traders sentiment!
Securities or derivatives?
However, the tokens don't supply ordinary voting rights and are settled in Binance USD, not cash. There is legal scrutiny over whether the tokens are securities or derivatives.
"Taken together with the information from Binance, it's simply not consistent," lawyer Thomas Tüllmann, a partner at law firm Eversheds Sutherland, told the FT. "If I was BaFin, I'd write immediately to them and ask where the prospectus is."
FCA crackdown continues
UPDATE: 28 June 2021
In June 2021, the FCA issued a warning on Binance Markets Limited (BML) and the Binance Group, ruling that BML "is not permitted to undertake any regulated activity in the UK" as it lacks authorisation.
The watchdog also advised people to be "wary of adverts on social media promising high returns on investment in cryptoassets".
Binance, the world's biggest cryptocurrency exchange, said that "BML is a separate legal entity" and the FCA notice would have no "direct impact on the services provided on Binance.com".
The Binance Group acquired BML in May 2020 and has not yet launched its UK business or used its FCA regulatory permissions.
Trade Binancecoin to US Dollar – BNB/USD CFD
Read more: Your guide to trading Tesla