Toncoin up 11%: Telegram-backed TON continues to rise as number of wallet holders increase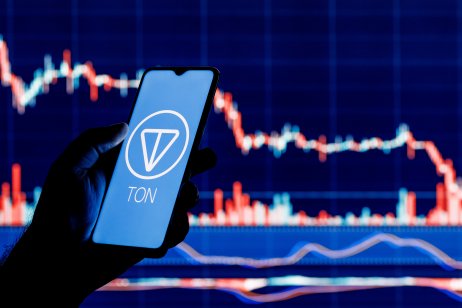 Telegram-backed cryptocurrency toncoin (TON) has rallied significantly in the past few days as the number of wallet holders continues to increase.
TON witnessed a bullish outbreak in the past 24 hours as it surpassed the $2 mark and pushed past its resistance level of $1.80.
At the time of writing, TON was trading at $2.31 and is up more than 11% in the last 24 hours. The price, however, is down by more than 50% from its all time high of $5.84 on 12 November 2021.
BTC to USD
TON's rally comes at a time when the wider cryptocurrency market has experienced extreme volatility. Bitcoin (BTC) has regained a bullish sentiment in the last few hours, increasing by more than 1% within 5 minutes before plunging down by 1% in the same timeframe.
BTC broke past its resistence level of around $16,900 just 24 hours ago and, at the time of writing, is was trading at around $17,800.
SafePal to support Toncoin
Toncoin was developed in 2018 as a decentralised blockchain to improve the status of transactions. It was created by Nikolai and Pavel Durov, founders of social media app Telegram, and was later handed over to the open Toncoin community which has been developing it ever since.
The platform made headlines last month as popular hardware wallet SafePal announced it would be the first wallet to support the Toncoin blockchain and its native TON token before the end of the year, according to a company blog post. SafePal said:
"We are pleased to announce that SafePal will become the first case of native hardware wallet integration for TON. With this integration, TON users can store, send and receive Toncoin in a more secure and seamless way on the Open Network."
The price of TON rose by around 8% following the announcement, and has since continued to maintain its support and resistence level around the $1.80 price point.