Tom Brady-backed venture offering inaugural NFTs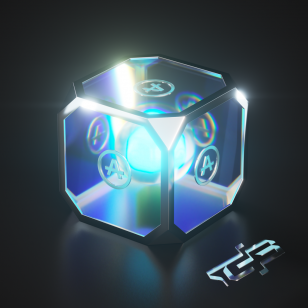 National Football League (NFL) quarterback Tom Brady is offering his first non-fungible token (NFT) collection Tuesday over the DraftKings Marketplace, with 16,600 separate drops costing $80 (£60.41) each.
"My first NFT collection of some items I handpicked from the very beginning of my career drops this week," Brady said in a Tweet.
Opens to public Thursday
The Early Access period for select buyers began Tuesday at 3:00 p.m. EST (UTC-5) and the collection becomes available to the public on Thursday at 5:00 p.m. Buyers of individual Mystery Container will not be allowed to access the collectable inside until 14 December at 3:00 p.m. The deadline to complete a set is 21 December at 2:00 p.m.
Each offering, called a Mystery Container, contains one of up to 25 collectables of five degrees of varying rarity. Collectors who compile a set of five collectables of the same rarity are eligible to exchange the set for what is called an Immortal Statue. The NFTs were created in conjunction with Autograph.io, Brady's NFT venture.
The five collectables are called College Resume, Rookie Draft Card, Combine Stopwatch, Combine Cleats and Combine Jersey each with varying rarities from Carbon, Platinum, Emerald, Sapphire and Ruby. Sets in the Sapphire and Ruby gradient may redeem a set for a statue collectible signed by Brady.
Autograph.io venture
Autograph.io was founded by Brady in partnership with other athletes, such as former National Hockey League player Wayne Gretzky, former Major League Baseball player Derek Jeter and current Professional Golf Association player Tiger Woods, as well as business executives.
This collection focuses on Brady's pre-NFL years, where he was primarily a backup quarterback at the University of Michigan who received unimpressive pre-NFL Draft grades and was selected 199th overall in the 2000 NFL Draft by the New England Patriots. Brady has since gone on to win seven Super Bowls in 10 appearances, including Super Bowl LV in February with the Tampa Bay Buccaneers.
Read more: Nearly $27bn worth of Ethereum NFTs traded in 2021