Three Asian countries top global crypto take-up list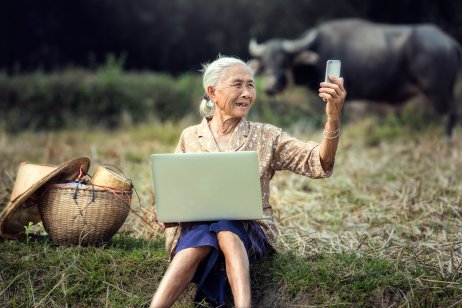 Vietnam, India and Pakistan have the highest levels of cryptocurrency grassroots adoption globally particularly with use of decentralised finance (DeFi).
Crypto data firm Chainalysis' report also placed Thailand twelfth and Philippines fifteenth on its Global Crypto Adoption Index in their use of digital assets including bitcoin and ethereum.
The driver was DeFi across the Central & Southern Asia and Oceania (CSAO) area, which the firm defines as Asia and Oceania, minus East Asian states such as China.
DeFi activity "skyrockets"
According to Chainalysis' research, DeFi activity as a share of all transaction volumes "skyrockets" across CSAO starting from May 2020. By February this year DeFi transactions reached above 50% by February.
Most activity was conducted on DeFi exchanges Uniswap, Instadapp, and dydx.
According to Binh Nguyen, the coordinator of the RMIT Fintech-Crypto Hub and senior programme manager of finance at the Royal Melbourne Institute of Technology- Vietnam (RMIT) who Chainalysis spoke to about their findings, the key driver of local demand was an interest in gambling.
What is your sentiment on ETH/USD?
Vote to see Traders sentiment!
Low financial literacy a crypto risk
"Most forms of gambling are illegal but quite popular in Vietnam, and I think that's one reason people here are willing to invest in high volatility assets like cryptocurrency," he said.
Binh said that low financial literacy was a driver of excessive risk-taking. He also pointed to the lack of mainstream investment opportunities in Vietnam and said that a lack of viable investment choices was also driving the adoption of digital asset use in the country.
"Young people here don't have many options for investing. We don't have a well-developed financial market for ETFs (exchange-traded funds), options, or futures and the stock brokerage penetration rate is lower than 5% in Vietnam." said Binh.
Read more: 6,000 Coinbase accounts hacked, 'including you'