Theta Metachain mainnet 4.0 launch timing and details: A big week for Theta Token and TFUEL?
Subscribe to Weekly Highlights
The major market events for the week ahead right in your inbox.
Subscribe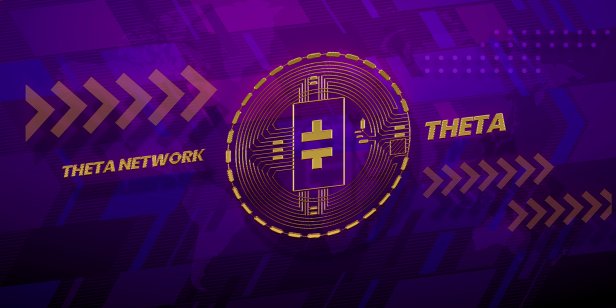 Content
After launching its testnet in October, Theta Network (THETA), a blockchain infrastructure provider for media businesses, released its new mainnet this week on 1 December.
This marks the fourth upgrade to Theta's mainnet. Most significantly, it will introduce the concept of its own metachain, an interconnected network of subchains.
Meanwhile, both its governance token THETA and utility cryptocurrency TFUEL have made steady gains over the past week. Yet they are still reeling from November's crypto crash.
THETA to USD
What's new with Theta 4.0?
Theta is being updated, with the primary mission at its core being "to meet the needs of video platforms, ticketing companies, metaverses, and many other enterprises as they evolve to decentralized models".
The network's new metachain will include one main blockchain and unlimited subchains. Its whitepaper explained: "Each platform or Web3 business can have their own subchain that is highly customizable and comes with the transparency, security, and credibility of a public blockchain."
A software development kit (SDK) will be launched alongside the metachain, which will enable developers to efficiently create their own subchain. Media companies will be able to integrate the chain with all of Theta's Web3 tools, including storage and NFT-based videos.
The new metachain format will also improve Theta Network's scalability. Each subchain will execute its own transactions independently from the main chain, bringing more processing capacity to Theta.
"By transitioning to the Metachain model enabling potentially unlimited transactional throughput and subsecond block finalization, Theta will be ready to meet the needs of applications with millions of users and transactions per day," its whitepaper added.
Theta's price movements
The THETA and TFUEL cryptocurrencies were both down by approximately 4% at the time of writing.
After stooping to a 52-week low of $0.80 on 22 November, THETA recovered in the lead-up to its mainnet 4.0 going live. It reached a high of $0.97 on 27 November, but has since lost some of these gains and was trading at $0.90 as of 2 December 2022.
It was a similar story for TFUEL, which is used to pay gas and fees on the network. The cryptocurrency dropped to a low of $0.039 on 14 November and was trading at $0.0457 as of 2 December 2022.
Both have seen significant losses over the past month.
Related reading