What is Step App? Move-to-earn tech builds Web 3.0 excitement ahead of Tokyo launch
Subscribe to Weekly Highlights
The major market events for the week ahead right in your inbox.
Subscribe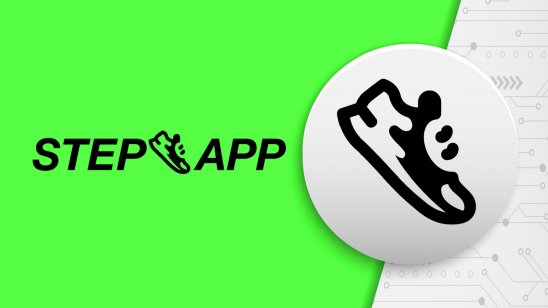 Content
Step App, the cryptocurrency protocol rewarding users for exercising, is launching its self-titled application on 1 December during an event in Tokyo.
Its conference is said to embody "Step's goal to build a bridge between Web 3.0/metaverse and 'the real world' by using fitness and health as the common denominator".
We are only 2 days away from the most exciting event of the year! ????

Our #StepApp Conference ticket holders will have the opportunity to attend exclusive panels with our industry-leading speakers!

1/2 pic.twitter.com/Bjg32sE1r2

— Step App | Public Beta Live (@StepApp_) November 29, 2022
The Jamaican sprinter Usain Bolt will be both a key speaker and DJ at the event, which is sponsored by the Bybit cryptocurrency exchange,
Its website implied this is the first of many events. The site says: "This year's edition of the Step App conference evolves around the launch of our main app and is a kickstarter to a healthier, wealthier global community. This event is a celebration with and for our entire step community."
What is Step App?
Step App is another cryptocurrency platform that is gamifying the fitness industry. Described as fitness finance (FitFi), it is rewarding users with its native tokens for walking, jogging and running.
The platform has large ambitions for its main app, which is launching later this week. Step App is looking to become the "dominant FitFi app from the get-go".
To achieve this goal, it is looking to onboard a large amount of retail customers and "build a massive network for fitness influencers".
STEPN's success
Stepp App has its work cut out when it comes to competition. The move-to-earn platform STEPN paved the way for the industry earlier this year and has already seen initial success.
STEPN (GMT) has welcomed more than 4.72 million international users and raised $5m from investors. The Web 3.0 app has also collaborated with many high-profile partners, including the sportswear brand Asics.
Step App's system follows a similar user process as STEPN, where investors purchase upgradable NFT (non-fungible token) sneakers and earn cryptocurrencies in-app.
GMT to USD
Bearish movement tokens
Another similarity linking the two move-to-earn platforms are their bearish native tokens with both seeing significant losses throughout this year.
At the time of writing, STEPN was down 90% from its all-time high of $4.11 on 28 April.
It was a similar story for Step App, who lost 94% since its all-time high of $0.73 on 6 May 2022. It also recently stooped to its all-time low of $0.02 on 21 November.
However, the cryptocurrency has been rallying this week on the lead up to its Tokyo event. As of 30 November, Step App was trading at $0.04 and up 30% in the past seven days.
Related reading