Stellar Lumens Tildamail tieup: XLM price jumps after update allows users to transfer crypto via email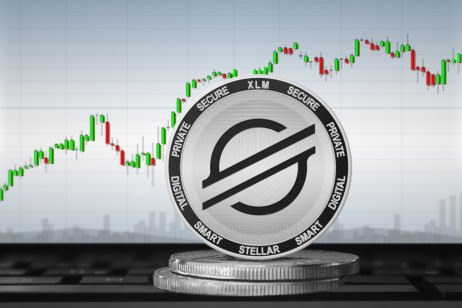 Stellar lumens (XLM) was trading up 21% over the past seven days after the announcement of a new partnership.
Tildamail, a decentralised email and storage platform, has integrated with the Stellar Lumens network. It is now giving holders of its native token, XLM, the opportunity to send their crypto through emails.
The function will initially be available to over seven million stellar lumens' account holders.
XLM's price rally
Stellar Lumens is a decentralised network that was launched in 2015 with the goal of powering payment providers and financial institutions.
The recent integration of Tildamail fits the network's mission and appears to have injected momentum into its XLM cryptocurrency.
After this year's crypto crash, XLM has been trading sideways over the past three months. It dropped to a 52-week low of $0.09901 on 7 September.
But as of 23 September, three days after the Tildamail partnership announcement, XLM had climbed to $0.12 and at one point earlier was up 21% over the past seven days.
The partnership details
The integration of the decentralised application (dApp) Tildamail into Stellar Lumens will act as a plugin. It is going to enable network users to send emails, files and cryptocurrencies.
As well as sending XLM, Tildamail users will be able to transact with the USDC stablecoin on the Stellar Lumens network. The Tildamail website said:
"Our partnership with Stellar allows you to send both stellar lumens (XLM) and USDC (powered by Stellar). You can start sending money like email instantly. Just connect your wallet and start sending money to friends and family around the world instantly at near zero fees."
The purpose of Tildamail is to act as a "bridge between the old web and the new decentralised web". It boasts benefits of end-to-end encryption that it claims are not found in centralised competitors like Protonmail.
Stellar's bustling ecosystem
Stellar Lumens received praise from the CEO of Circle, the company behind USDC, on Twitter. Jeremy Allaire recognised the network's integration with dApps that utilise Circle's stablecoin.
For example, the Wyre protocol was spotlighted by the Stellar Lumens network as a successful fintech application. The protocol leverages USDC on the network and gives clients access to application programming interfaces (APIs).
The Tildamail integration also comes as Stellar Lumens is running a community fund to encourage new projects on the platform.
A panel of judges determine the best upcoming projects and reward them with grants. The deadline to submit a proposal to the current 11th community fund is the 25 September.