Stablecoin Tether denies holding Evergrande paper
Subscribe to Weekly Highlights
The major market events for the week ahead right in your inbox.
Subscribe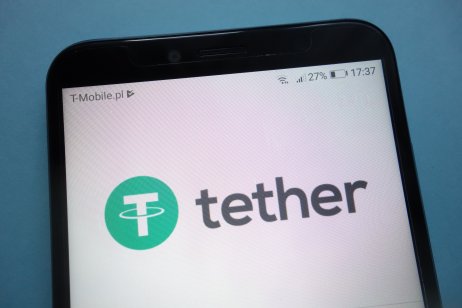 Content
Stablecoin Tether which is intended to provide stability to the cryptocurrency ecosystem has put out a statement saying that it does not hold any commercial paper issued by the troubled Chinese property developer Evergrande.
Tether is backed by fiat currency including euros and dollars. One tether is therefore equal in value to one unit of the underlying currency which backs it. Its creators say that as a result of being "tethered" to real world currency, the digital coin, "provides protection from the volatility of cryptocurrencies".
The real world is, however, now a source of potential volatility to the crypto universe. Evergrande is facing a debt crisis and this week protestors stormed the company's HQ demanding their money back.
Tether backed by commerical paper
The problem for tether is that while it is back by "real" assets, as opposed to digital, over 50% the $63bn of collateral backing the token is held in commercial paper.
An accountant's report released at end of June showed that tether holds over $30bn of assets in the form of: "​​cash and cash equivalents and other short-term deposits and commercial paper".
According to Reuters, Evergrande's main unit had $32bn worth of commercial paper at the end of 2020, leading to a resurgence of questions about the quality of collateral backing the tether coin.
"Majority" of Tether's assets A2 or above
In response, Tether put out a media statement that it held no exposure to Evergrande.
"Tether does not hold any commercial paper or other debt or securities issued by Evergrande and has never done so," said the statement.
"As we have indicated in our published statements and our most recent assurance attestation with a reporting date of June 30, 2021, the vast majority of the commercial paper held by Tether is in A-2 and above rated issuers."
Fifth largest crypto by market cap
According to data from coinmarketcap.com, tether is the five largest cryptocurrency with a market capitalisation of roughly $68bn.
Tether is one of the earliest cryptocurrencies and was launched in 2014 under the name "realcoin".
Read more: Coinbase raises bn in 'frothy' junk bond market