Sotheby's DJ Steve Aoki NFT auction highlights female artists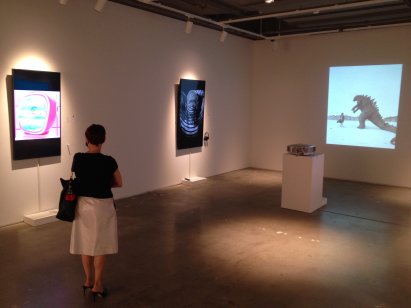 Sotheby's is auctioning a collection of non-fungible tokens (NTFs) this week, curated by DJ and musician Steve Aoki, including a newly minted collaboration with digital artist pplpleasr, the auction house announced.
The NFT Lots, consisting of five custom works created exclusively for Sotheby's Contemporary Curated division, closes Thursday. Proceeds from the sale will go to The Aoki Foundation's initiative supporting emerging female NFT artists.
"I wanted to create a diverse group of perspectives and approaches as to what digital art can be," Aoki said in a comment provided by Sotheby's. "In fact, that conversation around which artists to include inspired pplpleaser and myself [sic] to use this moment as a launchpad for plaA0K1, a new collaborative vault which will specifically support emerging female artists in the NFT space."
Constanze Nogler, a Director in the Sotheby's Contemporary Art department, noted the barriers women face in becoming digital artists, from technological, to economic to general acceptance in the digital art community.
"In the same way the crypto community embraced my work and gave me a chance to showcase it," said Digital Artist pplpleasr. "Mine and Steve's hope is that this vault can serve a similar purpose in providing an opportunity for emerging artists."
Unlike the recent auction Sotheby's conducted of Bored Ape Yacht Club "101 Bored Apes" and "101 Bored Apes Kennel Club" lots, which sold for over $25m (£18.24) combined, this collection is more modestly priced.
The primary piece, "Serendipity," by Aoki and pplpleaser is the featured work on display at Sotheby's New York headquarters and is currently bid at $42,000 (£30,650). Listed as Lot 101, "Serendipity" is 1080 x 1260 pixels and is transferred by Smart Contract 0xa27a7f8963cd32de837a58fabf94ad8430dfd975 on the Ether blockchain.
Additionally, "Fragments: Dreams of Color" by Raf Grassettin, "Continuum" by Krista Kim, "K1LLSCR33N" by Ness GZraphics and "In the Flesh" by KYT are currently on display, bid at a collective sum totalling $76,7000 (£55,973).
Live bidding for Lots 101 through 105 begins at 1:00 p.m. EDT on 30 September. Sotheby's is accepting advance, absents, phone and online bidding.