SOL rise: Solana price jumps 15.6% as dog meme coin BONK hype takes over
Subscribe to Weekly Highlights
The major market events for the week ahead right in your inbox.
Subscribe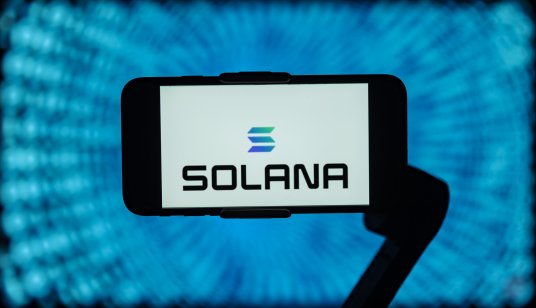 Solana (SOL) has enjoyed an increase in price at the same time as the meteoric rise of meme coin bonk (BONK), which describes itself as "the first Solana dog coin for the people, by the people".
As of 12:27 GMT on 4 January, SOL was trading at $13.70, up by 15.68% compared with the previous day, according to CoinMarketCap. At about the same time, BONK was up by 106.10% and trading at $0.00000227.
BONK launched and began its first airdrops on 25 December 2022 and has since been a much-talked topic on crypto Twitter.
Following the airdrop, half of the total supply went straight to the SOL community, with 20% going to SOL non-fungible token (NFT) collectors, 15% to early openbook traders, 10% to SOL artists and collectors and 5% to SOL developers.
In the run-up to its launch, BONK announced via Twitter: "We're here to reward everyone that made SOL what it is today."
SOL to USD
SBF and SOL
Prior to its rise, SOL had struggled during December 2022, with the majority of the month seeing losses for the crypto.
One issue that has not helped SOL lately was the associations between it and Sam Bankman-Fried (also known as SBF), the founder and former CEO of bankrupt crypto exchange FTX.
SBF had held a large amount of SOL tokens and was a supporter of the crypto. Just before the collapse of FTX – which filed for bankruptcy on 11 November 2022 – SOL was trading at $37.
As part of the documentation on its webstie, BONK alluded to the FTX fallout directly and said:
"The bonk contributors were tired of toxic 'Alameda' tokenomics and wanted to make a fun meme coin where everyone gets a fair shot."
Alameda Research was a quantitative crypto trading firm that was also founded by SBF and filed for bankruptcy at the same time as FTX.
What is your sentiment on SOL/USD?
Vote to see Traders sentiment!
Exchanges that list BONK
BONK has already grabbed the attention of established crypto exchanges, Bybit and Huobi, which have both listed the crypto.
Bybit announced that it would list BONK earlier on 4 January 2023 while Huobi issued a similar announcement the day before.
Related reading