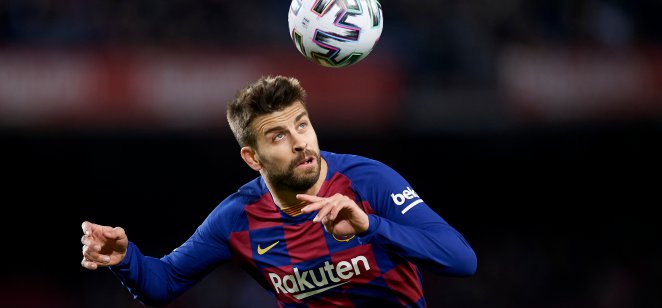 Private equity and football have come together with news that Barcelona's Gerard Piqué has joined Japanese tech investor SoftBank Group in investing in Sorare, a fantasy football platform based on non-fungible tokens (NFT).
Sorare's Series B funding round raised a $680m and values the start-up at $4.3bn. Other footballing big names to join includes Antoine Griezmann, Rio Ferdinand and César Azpilicueta.
Atomico, Bessemer Ventures, D1 Capital, Eurazeo, IVP, Liontree, Benchmark, Accel and Headline also invested.
"A revolutionary gaming experience"
Sorare said it will use the funds to expand into other sports and rapidly accelerate "its mission to build a revolutionary gaming experience".
"We believe this is a huge opportunity to create the next sports entertainment giant, bringing Sorare to more football fans and organisations and to introduce the same proven model to other sports and sports fans worldwide," said Nicolas Julia, CEO and co-founder of Sorare.
Football players on Sorare come in the form of cards that are NFTs. The company claimed that over $150m worth of cards were traded on the platform since January 2021. The platform's monthly active users grew by 34-times between the second quarter of 2020 and the second quarter of 2021.
Part of "two exciting industries"
In addition to the investment, Marcelo Claure, CEO of SoftBank Group International and COO of SoftBank Group, will join Sorare's board of directors.
"It is evident from Sorare's amazing growth this year alone that football fans around the world would have been eagerly waiting for the 'game within the game' that Sorare provides. Sorare sits at the intersection of two really exciting industries in digital collectibles and fantasy sports," said Claure.
Softbank shares down
SoftBank's shares were trading 4.7% lower on the Tokyo Stock Exchange during afternoon trading in Japan at JPY6,348 a share.