SLV bitcoin wallet has over two million active users, president says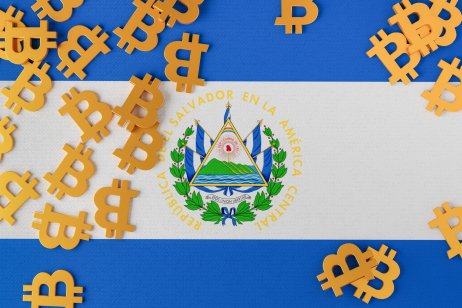 El Salvador's president, Nayib Bukele, has claimed on social media platform Twitter that over two million of the nation's citizens are now actively using Chivo Wallet, the government-backed cryptocurrency wallet.
His tweet was posted on Monday after the country adopted bitcoin as legal tender earlier this month. He tweeted: "2.1 million Salvadorans are actively using Chivowallet (not downloads)."
What is Chivo?
The Chivo Wallet, also referred to as Chivo – slang for 'cool' – is a cryptowallet backed by El Salvador's government. It was formed after the administration's bitcoin law was passed in June this year.
The wallet can hold both bitcoin and US dollars, and the government announced via a televised video it was to offer $30 worth of bitcoin for every adult citizen in the country who downloaded and used the app.
Earlier this year, Bukele said in a post on Twitter that people were not forced to exclusively use Chivo and that the cryptocurrency is fully compatible with other wallets.
Users pay no commission or fees for transfers into bitcoin or US dollars and vice versa. There are also plans to roll out bitcoin ATM branches, dubbed 'Chivo Points' or 'Chivo ATMs'.
Privacy concerns
Many of Bukele's followers supported the move, saying that the adoption of bitcoin was helping the unbanked and claimed that "bitcoin is the future".
But some of Bukele's followers remained dubious of the claims. One tweeted: "Is there an independent data source to verify these claims?", while others questioned their rights to privacy while using the platform.
A good start?
Earlier this month, El Salvador disabled the Chivo app and Bukele said in a Tweet that this was to "increase the capacity" of its servers.
He added: "The installation problems that some people had were for that reason. We prefer to correct it before reconnecting it."
Capital.com tried to access Chivo Wallet's website but was met with an error message which said: "The Amazon CloudFront distribution is configured to block access from your country. We can't connect to the server for this app or website at this time".
Read more: Cryptocurrency trading platforms warned on compliance