Shiba Inu meme crypto surges on picture of rich man's dog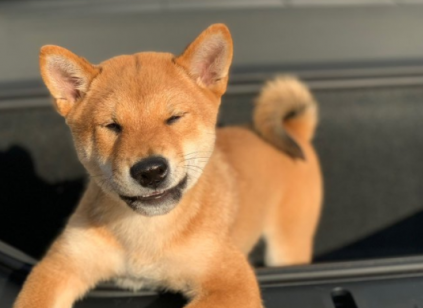 Shiba Inu, the meme cryptocurrency spin-off from dogecoin, is up more than 200% over the past seven days and was up 67% in the past 24 hours alone, with much of the gains being attributed to the actions of billionaire Elon Musk.
It may seem incredible to most experienced investors that a simple Twitter post of a picture of a puppy could provoke this kind of price action, but then this is the world of meme investments and here, social media and its influencers carry a lot of weight.
Timeline of a dramatic surge
On Monday morning, at around 02:00 EST (UTC -5), Shiba Inu – named after the Japanese hunting dog breed – stood at around $0.00000803. This was close to its average price over the previous three months.
At 02:40, Elon Musk, the billionaire owner of Tesla and cryptocurrency fanatic, posted on Twitter a picture of Floki, his newly-arrived Shiba Inu puppy.
By 23:00, the meme cryptocurrency Shiba Inu had lost a zero and was up to $0.0000143 – a gain of 78% in a single day – and the rise continued over the next two days as it became the most traded cryptocurrency by volume, buoyed by retail investors as the hashtag #SHIB started trending on Twitter.
Shiba Inu's dramatic gain this week had echoes of the rally seen in its older relative dogecoin earlier this year. This was also a rally driven by retail investors, marshalled through a social media campaign, and lent further support by various tweets from Musk as well as help from Mark Cuban, billionaire owner of the Dallas Mavericks baseball team.
By Wednesday morning in London, the price of Shiba Inu was up to $0.0000221, up 217% over the past seven days, 66.5% higher over the past 24 hours, and pushing the asset up to 20th position in the table of the biggest cryptocurrencies by market capitalisation.
What is your sentiment on DOGE/USD?
Vote to see Traders sentiment!
Setting the trend
Although, on Wednesday, Shiba Inu was no longer one of the biggest trending cryptocurrencies – based on searches on CoinMarketCap.com – brand new meme cryptocurrencies based on Musk's young canine were trending:
Sixth most trending was Flokinomics, launched on Monday and up more than 3,000%
Ninth most trending was FlokiFrunkPuppy, also launched on Monday and down 22% since launch
Seventh most trending was our old friend dogecoin, up 3.5% on the day and up 22% over the past week
Read more: Dogecoin hits 'DogeDay' target of 69 cents