Shares in crypto exchange Coinbase jump on NBA deal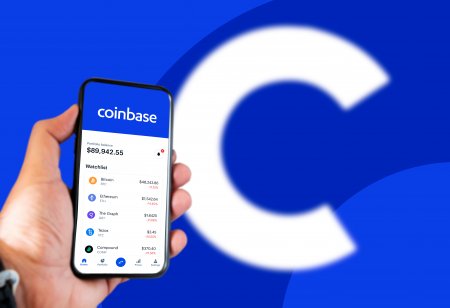 Shares in Coinbase Global closed over 4% higher on Tuesday after the company signed a multi-year deal to become the National Basketball Association's (NBA) exclusive cryptocurrency platform partner.
The deal, which is the first cryptocurrency platform partnership for US professional basketball, will see Coinbase partner with the NBA, Women's National Basketball Association, NBA G League, NBA 2K League and USA Basketball.
Coinbase will feature during televised NBA games and will create content to educate fans on the cryptocurrency economy, said the press release.
Collaboration
"We look forward to collaborating with Coinbase to provide fans with new ways to engage with the league and each other, while also enhancing the experience for fans who are already Coinbase users," said Kerry Tatlock, NBA global marketing partnerships and media senior vice president.
This week saw a number of bitcoin exchange-traded funds (ETFs) launch in the US after receiving market watchdog US Securities and Exchange Commission's (SEC) approval in what proved to be a watershed moment for cryptocurrencies.
On Tuesday, newly registered ProShares Bitcoin Strategy ETF rose over 2% on its first day of trade on the New York Stock Exchange.
Bitcoin nears record high
On Wednesday, Bitcoin prices were about 1% off all-time highs of $64,804.72, according to CoinGecko.
Over the past 24 hours, bitcoin rose 2.2% to $63,960.29 by midday in Tokyo on Wednesday. The bellwether cryptocurrency took its seven-day gains to over 13%.
Alt-coins Ethereum inched 0.4% higher to $3,852 while Cardano fell over 2% to $2.1 on Wednesday.
Read more: US SEC approves landmark bitcoin ETF