Justin Timberlake-founded William Rast gets bankruptcy bid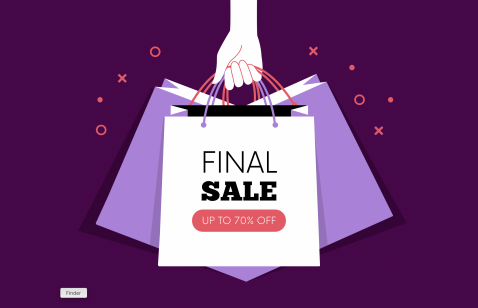 Fashion label owner Sequential Brands is fully outfitted for a bankruptcy auction scheduled for next week.
The owner of brands including American actress and singer Jessica Simpson's fashion collection and Joe's Jeans announced a $1m bid Tuesday for William Rast, an American clothing line founded by Justin Timberlake and Trace Ayala in 2005.
WRBH Brands Group, a New York-based company affiliated with Millennial Apparel Group, has offered to pay $800k at closing, plus two payments of $100k for the premium jeanswear brand. Those instalments are due on or before the first and second anniversaries of the sale.
The asset purchase agreement is signed by Millennial Apparel president Soli Bukai. The family-owned apparel maker already holds a licence for William Rast, along with brands including Celebrity Ace, Kemistry and Pastel.
WRBH will serve as the so-called stalking horse, or lead bidder, at a Zoom auction for Sequential's brands set for 28 October.
Bids worth $444m
William Rast was the last unclaimed brand in Sequential's portfolio.
Jessica Simpson has offered $65m to buy back the 62.5% of the Jessica Simpon Collection that she does not own via her company With You. Simpson sold the majority interest to Sequential in 2015. At the time, annual retail sales for the brand totalled $1bn.
Brand owner and licensee Centric Brands entered a $45m cash bid for Joe's Jeans. The New York-based company designs, sources, markets and sells apparel, along with accessories, and beauty and entertainment products.
Gainline Galaxy Holdings (Galaxy) is offering $333m for Sequential's so-called Active Division assets­, consisting of Avia, AND1, GAIAM, SPRI and Swisstech.
The bid is comprised of $55.5m cash, $227.5m in debt financing and $50m of equity in Galaxy.
New York-based Galaxy is a leading independent brand owner, producer, sourcing company and brand consultant in the sports and outdoors industry.
The auction
The auction allows other interested parties to make competing offers for individual brands, groups of brands or the collection as a whole.
A hearing to approve the sales is scheduled for 4 November.
Sequential Brands filed for Chapter 11 bankruptcy protection on 31 August. The company plans to sell substantially all of its assets in bankruptcy.
Read more: Bankruptcy of activewear company reveals pressures on retail