SEC vs Ripple Labs: XRP price rises as court bid to dismiss lawmakers' suit is filed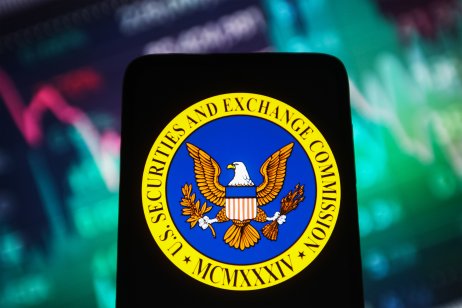 The United States Securities and Exchange Commission (SEC) and Ripple Labs, the company behind Ripple (XRP), have both filed motions for a summary judgement.
In December 2020 the SEC filed a lawsuit against Ripple, arguing that XRP was a security.
A summary judgement would mean that the lawsuit would not have to go to trial and instead ask District Judge Analisa Torres to make a ruling based on the arguments filed in documents.
The motions for a summary judgement were filed at the Southern District of New York.
Following this news, XRP rose by 8.53%, and was trading at $0.387 as of 20 September 2022, according to CoinMarketCap.
Ripple's 20,000% increase in value
The SEC also claimed that Brad Garlinghouse, CEO of Ripple Labs, had led investors to believe they could make a decent profit from buying XRP as he had "touted XRP's 20,000% increase in value and noted that Ripple was 'just getting started' in 'investing in' efforts for XRP."
Ripple Labs stated that there is no evidence that those who purchased XRP would expect that level of profits from Ripple.
Ripple maintains that XRP does not meet the requirements of the Howey Test, which is a way to assess if a transaction qualifies as an "investment contract" and is considered a security.
On 18 September 2022, Garlinghouse tweeted that the SEC filings "make it clear the SEC isn't interested in applying the law."
Ripple stated SEC had 'muddied the regulatory waters for crypto'
In June 2022, the SEC was accused of "deliberately muddying the regulatory waters for crypto" by Stuart Alderoty, general counsel at Ripple.
Alderoty argued, in an article he wrote for Fortune, that to "unlock crypto's true potential" of building "a more inclusive and open financial system," the "regulatory sludge" of the SEC needs to be cleaned up.