Robinhood stock price tumbles as FTX founder Sam Bankman-Fried may be forced HOOD seller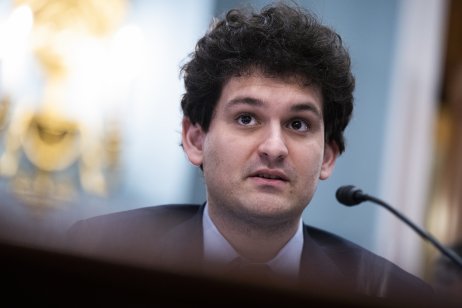 Robinhood (HOOD) stock tumbles 30% in the past week as FTX founder Sam Bankman-Fried (SBF) may be forced to sell his stake.
SBF owns a 7.6% stake in Robinhood, which he only bought as recently as May 2022.
This week, the world's biggest crypto exchange Binance backed out of a deal to buyout its smaller rival FTX, the future of FTX now looks grim.
Furthermore, SBF has seen much of his net worth evaporate as the crypto market continues to crash, markets now speculate he is likely to be forced to take this stake in Robinhood.
Robinhood (HOOD) Price Chart
China based Binance proposed buying out its rival, FTX as part of a rescue takeover deal.
This deal was put forward in order to save FTX from liquidity issues. FTX had struggled to meet its surge of withdrawals as the crypto market began its rapid downward trajectory.
Binance is world's largest crypto currency exchange and this move to take over rial would not only give it access to FTX's customers but also would have potentially saved the cryptomarket from further collapse.
Binance said just days later that after viewing internal financial books, it will not go ahead with the take-over.
"Our hope was to be able to support FTX's customers to provide liquidity, but the issues are beyond our control or ability to help" it said in a statement to Wall Street Journal.
FTX is funded by Softbank and Sequoia Capital among others.
In a letter to investors this week, Sequoia Capital said "in recent days liquidity crunch has created solvency risk for FTX. The full nature and extent of this risk is not known at this time. Based on our current understanding, we are making our investment down to $0"
The events currently taking place highlights the instability of the loosely regulated crypto market.
Even if SBF does not sell his stake, Robinhood (HOOD) is likely to be affected by the drop in value of BTC and other cryptocurrencies, and may even face the same liquidity issues currently happening at FTX.
This event is likely to create an uncontrolled ripple effect across the industry, much like the collapse of Lehman Brothers back in 2008.
As of now CEO and co-founder of Robinhood Vlad Tenev, has tried to distance his company from the FTX story in a series of tweets and saying that their liquidity management is different. He concludes that it is "it's business as usual @robinhoodapp"
Despite SBF having an equity stake in Robinhood, we have no direct exposure to Alameda, FTX, or any of its entities, and we've confirmed with our partners that they don't have material exposure either.

— VLAD (@vladtenev) November 10, 2022
Simplicity is key here — we don't lend your crypto or leverage against it. We are also extremely selective about the assets we offer, and we intend to keep it that way.

— VLAD (@vladtenev) November 10, 2022