General risk-off sentiment drags Bitcoin close to $47,000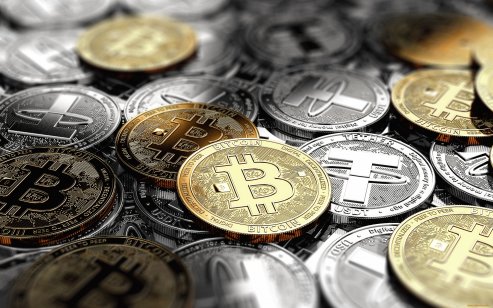 Bitcoin fell to hover near the $47,000 mark in early Asia trade on Tuesday while other cryptocurrencies followed suit, as risk-off sentiment prevailed ahead of the US Federal Reserve (Fed) meet due later this week.
Overnight on Monday, US benchmark S&P 500 index fell 0.9% with investors fearing a faster-than-expected pace of tapering could drain liquidity from the market.
Cryptocurrencies fell in-line with equity markets with number two cryptocurrency ether falling about 6% over the last 24 hours to trade at $3,818 on Tuesday. Ether hit an over one-week low of $3670 in the last 24 hours.
US Fed meet awaited
"Crypto traders are still unsure if the bear market move is over. A large part of Wall Street is not doing anything until the Fed meeting and that is preventing some institutions from buying the current dip," said Ed Moya, senior market analyst at brokerage firm OANDA.
Over the last one month, bitcoin has dropped over 27%, ether has fallen over 17% and Binance Coin has declined over 19%, as of early Asia trade.
"The fear is that if rate hike expectations become too aggressive, Wall Street may finally get that long awaited pullback that will send markets to risk-off mode and punish the most profitable trade, which has been cryptos," added Moya.
What is your sentiment on BTC/USD?
Vote to see Traders sentiment!
Cryptocurrencies down
Top 10 blockchain networks Solana, Cardano and Polkadot fell 8.1% to $156.61, 6.7% to $1.23 and 9.1% to $26.2, respectively, in early Asia trade.
Meme coins Dogecoin and Shiba Inu fell 4.9% to $0.1282 and 6.8% to $0.00003321 on Tuesday.
Read more: Binance Singapore withdraws licence application