Is Ripple worth trading? Realistic Ripple price prediction 2019 and beyond
Subscribe to Weekly Highlights
The major market events for the week ahead right in your inbox.
Subscribe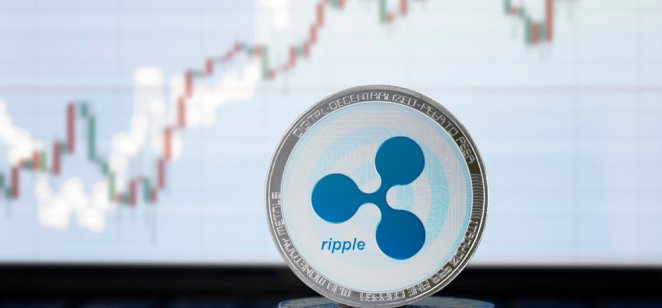 Content
Since the beginning of March, Ripple has been experiencing an array of price fluctuations. Although it was one of the worst months for the Ripple's XRP performance, the cryptocurrency found some strength.
Experts believe in Ripple's capacity to get back on track and move in a positive direction. Due to the recent upgrades to the XRP system, Ripple is optimistic about the XRP price.
Ripple currency news
Ripple continues to attract top new clients, including some very big names in the world of banking and finance like Santander, American Express, RBC and, most recently, J. P. Morgan. Today, Ripple is trading at $0.30 and has a market capitalisation of $13,922,138,189, with a circulating supply of 42,566,596,173 XRP
Ripple (XRP) has shown an unprecedented price increase in the last year. The solution attracts more and more payment providers, attracted by the consensus mechanism. Ripple's protocol increases the overall integrity and validation of transactions and account balances by automatically blocking malicious entries.
The company offers several products, including xCurrent, xRapid and xVia, which contribute to Ripple's leading position in the blockchain network. The announcement that Ripple will partner with MoneyGram, a major Western Union competitor, has also buoyed the XRP price.
What is your sentiment on EA?
Vote to see Traders sentiment!
XRP price analysis: Ripple benefits and emerging controversies
Ripple is one of the major competitors at the top of the cryptocurrency market.
What makes Ripple unique is that all XRP coins were released all at once. It means that all XRP coins are already in circulation and don't require further mining. Besides, Ripple has lower costs and higher transaction speeds than other cryptocurrencies like Ethereum or Bitcoin.

Ripple's major benefits include:
Fast and cheap transactions. While cross-border payments may take days or even weeks, costing thousands in annual fees, XRP-based payments may cut these costs by almost 60%. A remarkably high transaction speed is a primary advantage of Ripple's cryptocurrency. An average XRP transaction takes only 3 seconds.
Unique enterprise services.
Ripple provides its clients with innovative enterprise services on a regular basis. They include:
xCurrent – a banking solution, which integrates XRP with global payments processing.
xRapid – a solution for financial institutions and payment providers who want to cut their liquidity costs and improve customer experience.
xVia – a solution that allows companies to send XRP payments across the Ripple network.
Ripple is regulated
Unlike many other cryptocurrencies, Ripple is regulated. This major difference worked out well for Ripple, as it has enabled the company to partner with traditional financial institutions, as they require more sophisticated regulatory compliance. Ripple and its fiat partners aim to achieve real-time financial transactions at a bargain price.
Despite all its benefits and popularity among the world's top financial institutions, Ripple was recently forced to respond to numerous accusations of insider trading and pump and dump schemes. Though these allegations have already faded away, Ripple's reputation was jeopardised.
| | |
| --- | --- |
| Long position overnight fee | -0.0164% |
| Short position overnight fee | 0.0059% |
| Overnight fee time | 22:00 (UTC) |
| Spread | 1.8 |
| | |
| --- | --- |
| Long position overnight fee | -0.0500% |
| Short position overnight fee | 0.0140% |
| Overnight fee time | 22:00 (UTC) |
| Spread | 0.00323 |
| | |
| --- | --- |
| Long position overnight fee | 0.0436% |
| Short position overnight fee | -0.0680% |
| Overnight fee time | 22:00 (UTC) |
| Spread | 0.005 |
| | |
| --- | --- |
| Long position overnight fee | -0.0157% |
| Short position overnight fee | 0.0013% |
| Overnight fee time | 22:00 (UTC) |
| Spread | 0.03 |
XRP price forecast
Predicting the price of cryptocurrencies is always a thankless task. The crypto market is so volatile that even the best analytical forecasts regarding further market movement are often in vain. However, let's see what the experts think about it.
The second largest crypto news site – Ripple Coin News – forecasts that after a thorny period, Ripple will experience a smoother ride, with the XRP price moving forward as the number of new partnerships and technologies grow. They predict the price of Ripple's XRP to fluctuate between $8-10.
Oracle Times has recently said that they believe the XRP price may thrive by as much as 2,000%. They think it might be possible under the condition that Ripple will become the best choice for cross-border payments by financial institutions.
Another crypto prediction website – Investing Haven – also shares a bullish view on Ripple performance. Believing that Ripple has the strongest potential among other cryptocurrencies, Investing Haven suggests that XRP is going to have a flawless year and end 2019 at the price of $20.

Realistic Ripple (XRP) price prediction for 2019-2030
2019
Ripple price forecasts show that by the end of 2019, XRP price may fluctuate around $1.20. It would make Ripple a strong competitor to Litecoin and Dash.
Ripple has already developed Codius, which enables developers to write decentralised applications and smart-contracts; Xpring, giving the option to invest in Ripple-based startups; and Cobalt, aimed to reduce the transaction time from 4 seconds to 1 second.
The company announced its plans to converge their various technology solutions into one stack, with XRP playing a functional role there. This plan will definitely make Ripple stand out of from the crypto crowd.
2020
2020 is going to be a promising year for the crypto market. XRP is forecasted to be among the leading cryptocurrencies. The first quarter is expected to be extremely volatile. The cryptocurrency market might prove to be tough competition against commodity and stock markets. Experts believe that by the end of 2020, XRP will trade $1.40-1.50.
2025
According to further Ripple predictions and technical analysis data, the XRP price might reach $4.52 by 2025. Ripple is going to partner with more Latin American and European banks, promoting Ripple's payment technology and its cryptocurrency. These connections may lead to significant growth in the XRP price.
2030
Crypto market analysts share a view that Ripple will continue its rapid growth through 2030, as its adoption grows exponentially. Though it's too early to predict whether Ripple have a chance to become your favourite cryptocurrency, experts predict the XRP price to climb up towards the $17,000 mark.