Revlon stock delisting: What happens to REV shareholders after NYSE decision?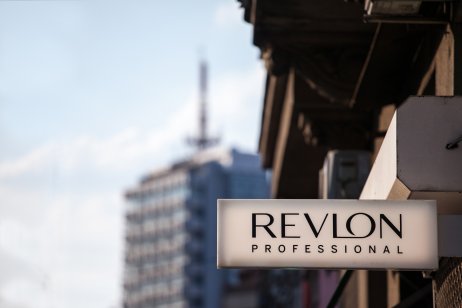 Following its bankruptcy filing, Revlon (REV) stock has now been delisted from the New York Stock Exchange.
Similar to Hertz filing for bankruptcy protection in 2020, Revlon too filed for bankruptcy in June 2022. At the time of filing the market value of the company stood at less than $100 million (£89m).
The cosmetic company has struggled for a number of years as influencer brands, such as Kylie Cosmetics and Fenty Beauty, took over the industry. The slowdown in demand during the lockdown era finally pushed it over the edge.
Revlon (REV) Price Chart
However, before the stocks fizzled away, online retailers took to making the most of the situation.
After the bankruptcy announcement, became the latest meme stock target. The stock had 37% of its shares sold short, making it an ideal candidate for the speculative retail crowd.
Vanda Research reported the following in the month of June "A spike in social boards chatter and OTM call option volumes over the past week confirm that retail crowds are behind the latest moves higher. The stock is now up +400% since the lows on Monday 14th June."
As of October 20 2022, the New York Stock Exchange announced that Revlon (REV) stock will be delisted from trading.
The delisting review process had begun from the time the company filed for bankruptcy. After which the meme-stock became highly volatile due to the speculative retail interest.
The delisting was fought by Revlon (REV), however it was ultimately rejected according to a statement released by the company "The NYSE Regulatory Oversight Committee's Committee for Review rejected the Company's appeal and affirmed the New York Stock Exchange Staff's ("NYSE Staff") decision to delist the Company's Class A common stock following the June 15, 2022 Chapter 11 filing by the Company"
What is next for Revlon shareholders?
In all bankruptcies, shareholders flee following the subsequent reorganisation. However a minority shareholder group has said that Revlon should follow in the footsteps of Hertz, which recognised its legacy shareholders and made a payout of $1bn and thus recovering its business.
The Revlon (REV) minority group says this scenario is entirely possible for them as well. In a court motion the group said "The Debtors may argue that Revlon (REV) is akin to a 'meme' stock whose stock price is unmoored from its fundamental value. The Court should reject any such argument by the Debtors — who are duty bound to maximise value for all stakeholders, including equity — to short-circuit the stock price."
However, prior to the delisting, this petition was denied. The next steps are likely for this to be brought to a higher court. Another possibility is for the company to be bought out by a competitor, as the current cost of Revlon is quite attractive.