Planetarium Labs aims for the stars after Animoca Brands funding
Subscribe to Weekly Highlights
The major market events for the week ahead right in your inbox.
Subscribe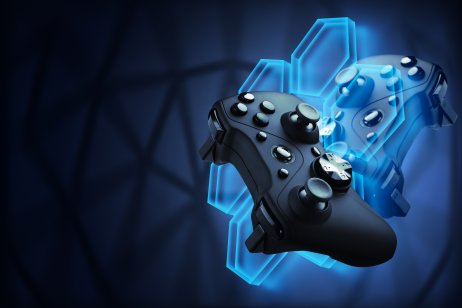 Content
South Korea continues to blaze a path through Web3 with Planetarium Labs raising $32m in Series A funding round led by Animoca Brands, a blockchain game maker and crypto investor.
The funding, which was joined by Krust Universe (South Korean tech giant Kakao's investment arm), Wemade, and Samsung Next, lays the foundation to lead a generation of Web3 games powered by the community.
Blockchain games were the headline news of the crypto sector in 2021, with AVAX blasting into the top 10 cryptocurrencies by market capitalization off the success of Axie Infinity.
AXS to US Dollar
Blockchain games have been marred by poor UX and a number of developers are looking to make Web3 access easier in order to broaden its appeal.
What is your sentiment on AXS/USD?
Vote to see Traders sentiment!
Poor UX on blockchain gaming
And that is exactly where Planetarium Labs latest infusion of cash will be directed at.
Funds will be allocated to build fundamental tools for community-driven gaming and player governance while enabling key studios to deliver increasingly sophisticated Web3 gaming experiences, Planetarium Labs said in a statement.
This is important as Web3 investors have complained that the disparity between demand and supply in blockchain gaming is a barrier to long term success.
Using a proprietary blockchain
The company is building a gaming ecosystem based on the proprietary Libplanet blockchain.
Libplanet has been specifically designed with the needs of online gamers in mind.
Planetarium Labs co-CEOs Kim Jaesuk and Seo Kijun said: "The future of gaming is moving in a direction where the players and the community collaborate on a shared vision."
The battle for Web3 heats up
The two CEOs may be pinning their hopes on success in Web3 but others are taking a different approach. Solana Labs recently launched Solana Mobile to give user easier access to Web3 – and the SOL token.
SOL itself recently invested $100m in the Korean Web3 sector, hoping to scoop up talent from the collapse of the Terra Blockchain and its associated tokens LUNA and UST.
SOL to USD
The investment fits a pattern for Animoca Brands, a VC firm which focuses on gamification and blockchain opportunities globally.
The firm's co-founder and executive chairman Yat Siu said they are delighted to support Planetarium Labs' vision of community-centric blockchain games that empower players with creative freedom and full digital rights.
The Korean won is the third biggest fiat currency into BTC and the country is renowned globally for having the highest concentration of crypto and blockchain developer talent.
Related reading