Oil prices gain on strong demand expectation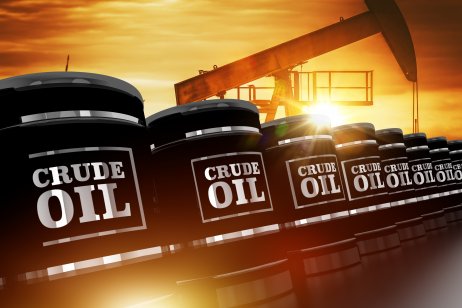 Oil prices rebounded on Thursday due to expectation of robust demand in the last quarter of the year with traders expecting the fuel will be used as substitute for coal and gas.
International benchmark Brent crude oil futures rose 0.05% to $83.38 a barrel. US West Texas Intermediate gained 0.15% to $80.36 a barrel.
"Coal and gas prices have been rising ahead of winter and oil becomes the substitute fuel for both coal and gas. This has been supportive for oil price in short-term even though (OPEC) demand outlook is down," Lukman Leong, analyst at Jakarta-based Deu Calion Futures, told Capital.com.
OPEC forecasts oil demand to rise
The Organization of the Petroleum Exporting Countries (OPEC) forecast world's oil demand will increase by 5.8 million barrels per day in 2021 in its monthly report released on Wednesday. It was lower than 5.96 million barrels per day in its forecast in September.
Demand in the fourth quarter of this year will be supported by seasonal uptick in petrochemical and heating fuel demand and the potential switch from natural gas to petroleum products due to high gas prices, it added.
"OPEC still believes that we will see stronger demand over the final quarter of the year, particularly given the potential for gas to oil switching," ING noted.
What is your sentiment on MATIC/USD?
Vote to see Traders sentiment!
2022 forecast unchanged
OPEC keeps its forecast for world's oil demand growth in 2022 unchanged at 4.2 million barrels per day, taking global demand to average 100.8 million barrels per day.
"Demand is anticipated to be supported by healthy economic momentum in the main consuming countries and better management of the COVID-19 pandemic," OPEC said in its monthly report.
Read more: Global jet fuel fails to gain altitude