Oil and gas prices: Bank of America shares its 2023 energy outlook
Subscribe to Weekly Highlights
The major market events for the week ahead right in your inbox.
Subscribe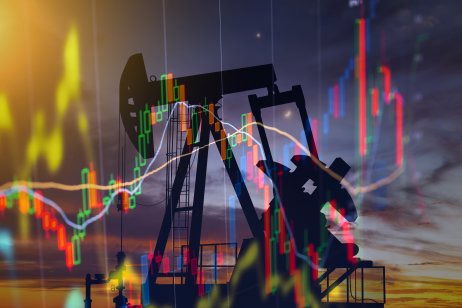 Content
Brent crude oil is expected to average around $100 a barrel in 2023 and peak at $110, while US West Texas Intermediate (WTI) is projected to average $94 a barrel, according to the Bank of America (BofA).
Brent crude price chart
In its latest energy outlook, the BofA also gave its forecast for US natural gas and said supply will outpace demand pushing prices down to $4.50, while lost Russian pipe gas will keep liquified natural gas (LNG) and coal tight.
What is your sentiment on Oil - Crude?
Vote to see Traders sentiment!
US natural gas price chart
Current oil and natural gas prices
At the time of writing on Friday 2 December, US natural gas was trading around the $6.9/MMBtu mark, following an almost two-month peak of around $8/MMBtu reached on 23 November – on expectations of lower demand for the commodity and record production levels.
Meanwhile, oil prices edged higher on hopes for further relaxation of Covid-19 curbs in China, which could help demand recover in the world's second biggest economy, though a firmer US dollar (USD) capped gains.
Brent crude futures were up 20 cents, or 0.23%, to $87.08 per barrel, after earlier falling to $86.59, while US West Texas Intermediate (WTI) crude futures gained 6 cents, or 0.07%, to $81.28 per barrel, after slipping to $80.88 earlier in the session.
US crude oil (WTI) price chart
2023 oil and natural gas price drivers
The BofA said the global oil balance should stay tight in 2023, supported by rebounding Asia demand, slower non-OPEC growth, and OPEC+ mopping up excesses.
Meanwhile, refined product markets face significant risk from a Russian fuel embargo, China's export quotas and a looming recession, the BofA also noted.
The bank's global research team further highlighted upside pressure for natural gas prices on the Dutch TTF and JKM with Europe and Asia continuing to compete for LNG cargoes next year.
Longer term, however, it said that global LNG supply growth should lower as capacity growth accelerates, keeping LNG markets tighter.
OPEC meeting and Russian oil cap
The latest projections from the BofA come ahead of an OPEC meeting on Sunday. The group has been monitoring oil market conditions and will discuss the supply-demand balance as it seeks to curb any further price decline.
"Any future decision about maintaining the current cut, introducing a new cut or increasing production will take into account the market condition and achieving a balance," Mohammed Saadoon Mohsin told state-run Iraqi News Agency, S&P Global Commodity Insights reported.
Furthermore, the EU's planned embargo on Russian crude imports is set to start on Monday 5 December. On Thursday, member states tentatively agreed on a $60 a barrel price cap on Russian seaborne oil as part of further sanctions against Moscow.
The outcome of both the next OPEC meeting and what the EU decides to do on Russian crude imports and a price cap will also subsequently impact oil prices.
Related reading