Nuvei (NVEI) to offer crypto debit and credit cards in UK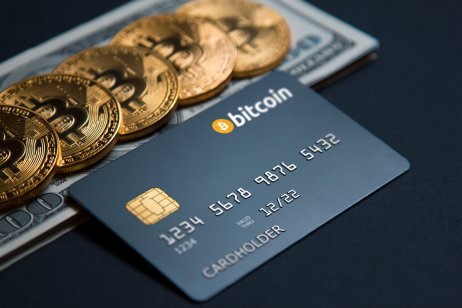 Canadian payment processing company Nuvei (NVEI) is rolling out Visa brand debit and credit cards for cryptocurrency users in the UK, the company said on Tuesday.
Nuvei's chief executive Philip Fayer said the new cards will enable the "immediate and seamless spending of crypto earnings" for its partners. Fayer also expects the partnership with Visa to expand the crypto ecosystem "by closing the gap between traditional finance and crypto."
The stock of the Montreal, Quebec-based company was trading down 7.8% at $53.81 by 19:00 UTC.
Card details
While there have been other iterations of crypto cards in the past, Nuvei claims its card is the first to successfully close the fiat-to-crypto-to-fiat loop.
Users can turn their crypto holdings into fiat currency "at the click of a button" and are able to spend the money instantly wherever Visa is accepted, Nuvei said in a press release. This effectively gives users the ability to use the spending power of their crypto holdings as they would with traditional currencies.
The first batch of cards were delivered in September, which the company said allowed it to build up its merchant infrastructure so its partners can reap the rewards of increased crypto adoption, Nuvei said.
Nuvei vs. Spruce Point
In most other cases, expanding a company's offerings into the crypto space has generally corresponded with positive stock movement. For example, Twitter's stock rallied nearly 2% amid a precipitous drop after the company announced in November that it was forming a crypto team.
However, Nuvei's news follows the release of a report by short-seller firm Spruce Point Capital Management on 8 December that alleges Nuvei is covering up a "pattern of business failures."
Spruce Point alleges that Nuvei's founders are concealing conflicts of interest and that the company's financial disclosures are being "temporarily enhanced from concentrated exposure to high-risk gaming and eCommerce."
Rebuttle
Nuvei responded to the report's claims in a press release that described the report as "intentionally misleading" and "draws inaccurate conclusions, innuendo and character attacks on key executives, among numerous other issues."
The company also reiterated its full-year financial outlook. Nuvei said in its third quarter earnings statement that it expects to earn revenues between $717m and $723m for the full year with an adjusted EBITDA of $312m and $316m.
Read more: Cryptocurrency CityCoins comes to New York City