Mid-day market: Black Friday mired by new Covid-19 strain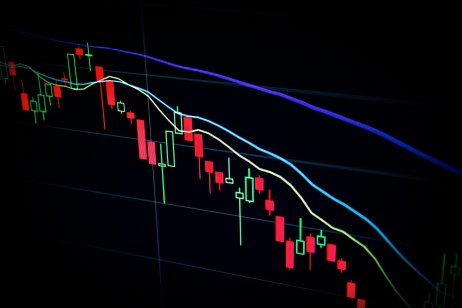 US shares continue to plummet on Black Friday amid rising concerns over a new, fast-spreading Covid-19 variant outbreak in South Africa.
By 11 am EDT (UTC-5), the Dow Jones Industrial Average was down over 900 points, or over 2.5%, after starting the day 800 points lower. The S&P 500 is now off nearly 100 points or 2.7%, after starting the session down 1.4%.
The Nasdaq Composite sits more than 300 points lower, or 2.01%, after being down just 1.2% at the starting gun.
New Covid-19 scare spurs Black Friday sell-off
On 25 November, the National Institute for Communicable Diseases (NICD) in South Africa announced the detection of a new variant of the SARS-COV-2, the virus that is responsible for the pandemic, following genomic sequencing.
The variant is currently labelled as lineage B.1.1.529.
The emergence of this new variant coincides with a sudden increase in cases in the Gauteng province over recent days and accordingly is being closely monitored by the health authorities in South Africa, according to the release.
What is your sentiment on LTC/USD?
Vote to see Traders sentiment!
Winners and losers: Airline stocks drop, Covid-19 vax shares spike
Travel stocks are being hit hardest during Friday trading as shares for Carnival and Royal Caribbean are both down over 10%.
Shares for United Airlines nosedived 9%, while shares for Delta Airlines and American Airlines had plummeted over 7%.
In other stocks, shares for Boeing dipped 6% and shares for Marriott International are down over 7%.
Shares for Caterpillar are down 3.7%, while shares for Chevron are 3.2% lower.
In health care, shares for Pfizer are up 5% and shares for Moderna are 16% higher.
Oil: Crude plummets amid new travel concerns
Oil prices are falling on Friday, with US crude futures sinking 6.2% to $73.57 per barrel.
January Brent crude, the global benchmark, dropped $3.69, or 4.5%, to $77.25 a barrel on ICE Futures Europe.
Natural gas futures rose, with the January contract, going up 3.7% at $5.304 per million British thermal units, while December gasoline sank 5.6% to $2.14 a gallon, and December heating oil dropped 5.7% to $2.2471 a gallon.
Gold: Futures rise slightly on Friday
Gold futures for December delivery are up 1.1% to trade at $1,802.30 an ounce.
Forex: US dollar outperforms Canadian dollar, lags euro and pound
On Friday, one US dollar equals 0.89 of the euro, and 0.75 of pound sterling, while the Canadian dollar equalled 0.78 of the US dollar.
The 10-year Treasury note sank by 10 basis points to near 1.54%, versus 1.644% on Wednesday, while the ICE US Dollar Index, a measure of the currency against a basket of six major rivals, was down 0.5%.
With the new Covid-19 variant in play, the South African rand faded 1.7% against the greenback to 16.231 per dollar.
Read more: Semiconductor stocks to watch as supply chain disruptions abate