Microsoft Q2 2023 Earnings Preview: OpenAI's ChatGPT Among the Focal Points
Subscribe to Weekly Highlights
The major market events for the week ahead right in your inbox.
Subscribe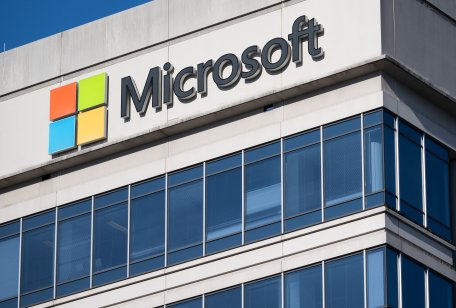 Estimated Earning Figures
EPS $2.30
Revenue $52.96bln
Microsoft (MSFT) is set to report Q2 2023 earnings on January 24th. The consensus among analysts is that the tech giant will report a 2.4% rise in revenue at $52.96bln, marking the slowest pace in roughly 6 years, while profit is expected to fall as much as 9% to $2.30.
Sentiment around the tech space heading into this earning season has been downbeat and likely exacerbated by the wave of layoffs amid slowing sales growth. This also includes Microsoft who recently announced that they will cut 10,000 jobs, working out to be just under 5% of its workforce. In turn, the company will take a $1.2bln charge on its earnings. What's more, Microsoft's cloud computing business segment will be closely watched after last quarter saw Azure's growth slowing to 35% from 50% a year prior. The expectation is for a continued slowing in digital spending given higher interest rates and cuts to corporate spending.
The Next Big Catalyst for Microsoft
That being said, among the main focal points will be the outlook regarding disruptive AI technology such as OpenAI, which could be the next big catalyst for the company. The tech giant is reportedly planning to invest $10bln in OpenAI, which will see Microsoft get a 75% share of profits until it makes a full return on its investment, after which the company would receive a 49% stake.
Is OpenAI a Threat to Google?
Currently, google derives around 55-60% of its quarterly revenue ($69-70bln) from search alone, which naturally has increased the scrutiny as to whether OpenAI is a material threat to Google's core business. However, with the cost to run ChatGPT per query much more expensive than Google, the threat is not imminent.
Broker Recommendations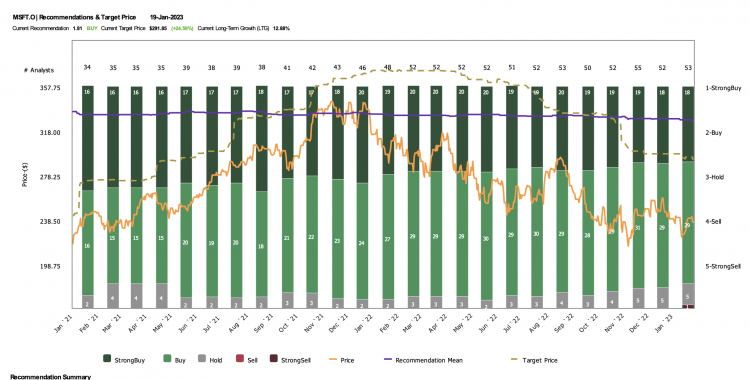 Microsoft Broker Recommendations - Photo: Capital.com. Source: Refinitiv
Microsoft Technical Analysis
On the technical front, risks remain titled to the downside for Microsoft shares given that the 200MDA has failed to crack the 200DMA (256.64). At the same time and perhaps more importantly, Microsoft continues to hold the 200WMA. A level that has not been notably breached/closed below since 2011. The trend remains lower and thus this area will be key as a close below could somewhat accelerate weakness.
Microsoft Chart: Weekly Time Frame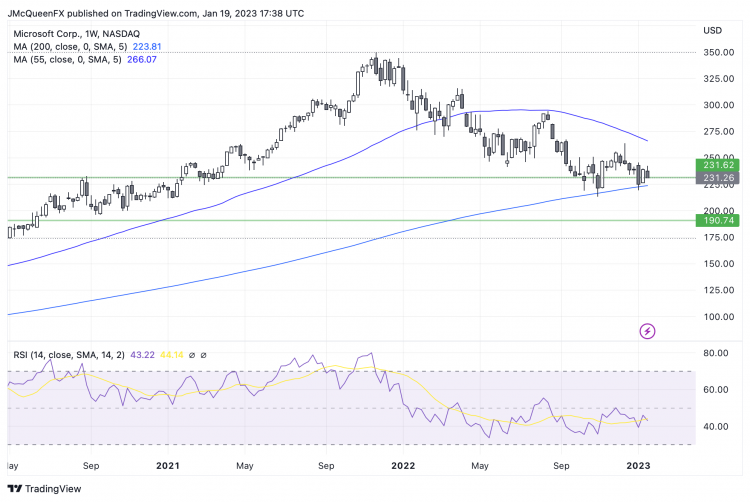 Microsoft Chart - Photo: Capital.com. Source: Tradingview