Leading Indian film actor says he will launch NFTs in December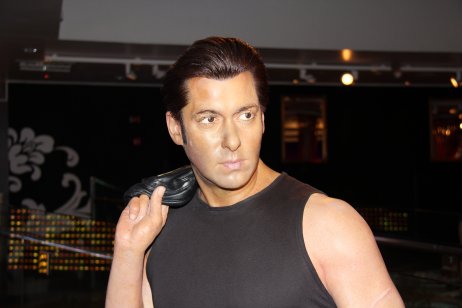 Leading Indian film actor Salman Khan said he will launch non-fungible tokens (NFTs) in partnership with the platform BollyCoin later in December.
On his micro-blogging social media website and Twitter, Khan asked his 43 million followers to "stay tuned" for more updates as he is soon launching static NFTs.
BollyCoin's NFT platform
According to the BollyCoin website, digital collectibles from the Indian film industry will be auctioned through their platform, where bidders can own NFTs of celebrities.
"We aim to be the world's largest Bollywood NFT marketplace, partnering with the biggest producers and celebrities in the industry to create iconic and exclusive, one-of-a-kind NFTs," Bollycoin said in its website.
On each NFT sale on its platform, BollyCoin users get credits, which in turn can be used to purchase NFTs on their platform when it goes live.
Bollywood NFT buzz
Khan is the second Indian movie star to launch NFTs. Formerly, Indian film megastar Amitabh Bachchan was the first Bollywood actor to launch his own NFT with another platform, the BeyondLife.club, in August this year on the site's NFT platform.

Bachchan's tokens were developed by marketing and media brand Rhiti Entertainment in partnership with another NFT exchange platform, GuardianLink.io.
As reported by MoneyControl, Rhiti Group's chairman and managing director Arun Pandey said: "Our biggest motivation behind this venture is to empower artists, celebs and athletes globally, and at the same time, help die-hard fans get their hands on the purest form of content."
NFTs are digital investments linked by blockchain technology and are used to trade online with digital evidence of ownership of the assets.
In June this year, Binance-owned crypto exchange WazirX launched an NFT platform for artists, creators and collectors across the world to trade unique digital assets that represent art, music, film, videos, sports memorabilia and collectibles, among other items.
Read more: India's CarDekho raises 0m in pre-IPO round