Laos licences six cryptocurrency firms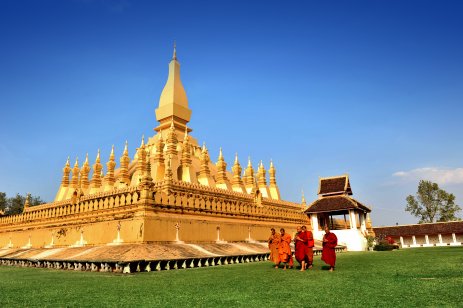 The government of landlocked Southeast Asian country Laos has green-lit six domestic firms to trade and mine cryptocurrencies.
The companies that have been licensed are Wap Data Technology, Phongsubthavy Road & Bridge Construction, Sisaket Construction, Boupha Road-Bridge Design Survey, Joint Development Bank, and Phousy Group, according to a report by the local media outlet.
Of the firms named by government mouthpiece, The Laotian Times, only the Joint Development Bank, a state-backed lender, appears to have any financial background.
Construction firms to mine bitcoin
The majority appears to be construction firms such as Phousy Group, which says on its website that it has been active in road and bridge construction in Laos since 1998, and describes one of its strategic aims as, "Being [a] primary contractor for construction projects to the government of Laos".
According to the Laotian Times, the named companies have been given permission to trial mining and trading of digital assets including bitcoin, ethereum, and litecoin.
A commission led by the Ministry of Technology and Communication will set out a regulatory plan to be discussed by the country's prime minister in the coming days.
What is your sentiment on ETH/USD?
Vote to see Traders sentiment!
Central bank warned earlier about cryptos
The move comes less than a month after the country's central bank issued a warning to the public against trading digital tokens, including bitcoin, litecoin and ethereum.
Laos borders China, and the Southeast Asian country's recent enthusiasm for cryptos follows a crackdown on bitcoin mining by its neighbour - ostensibly on power consumption grounds.
Laos is a hydropower superpower and currently exports two thirds of the electricity produced in this way, making it potentially an ideal home for power hungry crypto miners.
Read more: Bitcoin slips under ,000 as China rachets up crypto crackdown