Kraken under investigation for alleged sanctions breaches: Report
Subscribe to Weekly Highlights
The major market events for the week ahead right in your inbox.
Subscribe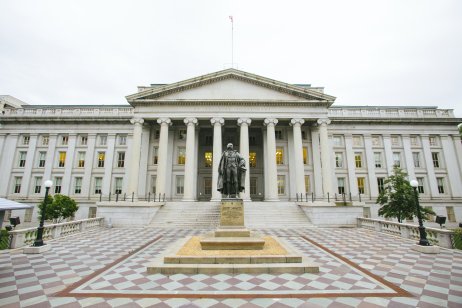 Content
Kraken is under a US federal investigation for alleged sanctions breaches, according to a newspaper report.
The New York Times reported Wednesday that the Treasury Department is investigating Kraken, one of the world's largest cryptocurrency exchange operators, for allegedly violating American sanctions against Iran. Kraken allegedly allowed customers in Iran and other sanctioned countries to buy and sell digital tokens in Iran.
Five sources
The Times cited five anonymous sources with knowledge of the inquiry. The sources declined to be identified for fear of suffering retribution from the company, the Times reported. The Treasury Department and Kraken have declined to comment.
The Treasury Department's Office of Foreign Assets Control (OFAC) has been investigating Kraken since 2019 and is expected to impose a fine against the company, the sources told the Times.
Kraken would be the largest US crypto firm to face an OFAC enforcement action, according to the newspaper.
What is your sentiment on BTC/USD?
Vote to see Traders sentiment!
Sanctions in place since 1979
The US has maintained sanctions against Iran, which ban goods and services exports to people or entities in the Middle East country since 1979.
Marco Santori, Kraken's chief legal officer, told the Times that the company "does not comment on specific discussions with regulators." He added added that "Kraken closely monitors compliance with sanctions laws" and generally informs regulators about "potential issues."
BTC to USD
Treasury issued warning
A Treasury spokeswoman told the Times that agency "does not confirm or comment on potential or ongoing investigations" and remains committed to enforcing "sanctions that protect U.S. national security."
In October 2021, the Treasury Department warned that cryptocurrencies "potentially reduce the efficacy of American sanctions." The department also released a 30-page compliance manual that recommends cryptocurrency companies use geolocation tools to avoid serving customers in restricted regions, the Times noted.
ET

H

to USD
Biden admin looking to regulate
"The fact that crypto can move without a bank or intermediary means that exchanges are responsible for certain types of financial regulatory compliance," said Hailey Lennon, a lawyer at Anderson Kill who advises clients on crypto-related regulatory matters, told the Times.
The investigation of Kraken comes as President Joe Biden's administration is examining ways to regulate cryptocurrencies. Regulators have put the crypto sector under more scrutiny following the collapses of Celsius Network, Voyager Digital and Three Arrows Capital Capital.
Earlier this month, the Justice Department filed insider trading charges against a former employee of Coinbase, the largest US-based crypto exchange, and two other people. Coinbase is also facing an SEC investigation for selling digital assets that should have been registered as securities, according to Bloomberg.
Related reading