Japanese convenience store Lawson's profits surge five-fold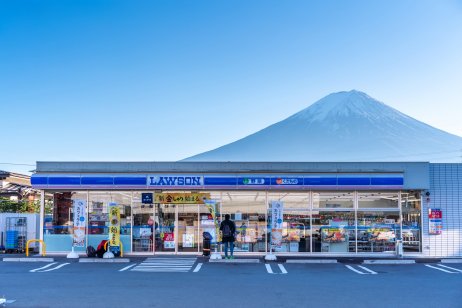 Japan convenience store franchise Lawson booked rising sales and profit in the six months ending August, thanks to a recovering domestic market and new store openings in China.
Between March and August, the company, which rivals 7-Eleven, saw its net sales rising to JPY145.1bn ($1.3bn, £92.8m, €109.3m) from JPY129.68bn. Operating income jumped 60% to JPY26.7bn.
Losses due to the novel coronavirus shrank to JPY566m from JPY2.9bn a year earlier, while impairment loss narrowed to JPY1.24bn from JPY2.1bn.
In total, the company's extraordinary losses fell to JPY2.8bn from JPY7.48bn. That helped boosted Lawson's net income, which quintupled to JPY17.41bn from JPY3.31bn.
China expansion
The Covid-19 outbreak in China did not deter Lawson from continuing its expansion there. In the six months ending August, it added 614 new stores in China.
This brings the total number of stores in Asia's top economy to 3,958 – the fifth-highest. The strategy paid off, with gross operating revenue from overseas businesses jumping 44% to JPY35.32bn.
"In addition to opening new stores through our subsidiaries, we are also launching stores by concluding area licence agreements with local partners. As a result, we are seeing an expansion of our store network in China and an increased recognition of Lawson in the country," Lawson said in a statement accompanying the earnings result.
Aside from China, Lawson also has stores in Thailand, Indonesia, the Philippines and two in Hawaii. In total, these overseas businesses generated JPY632m profit, reversing a loss of JPY1.37bn.
What is your sentiment on USD/JPY?
Vote to see Traders sentiment!
Earnings guidance
For the year ending February 2022, the retail chain sees its operating income rising by 22.3% year-on-year to JPY50bn, while it expects its net profit to surge by 78.4% to JPY15.5bn.
Shares of Lawson ended 0.6% lower on the Tokyo Stock Exchange at JPY5,390.
Read more: Japanese household spending falls more than expected