Green crypto miner TeraWulf (WULF) falls 29% in debut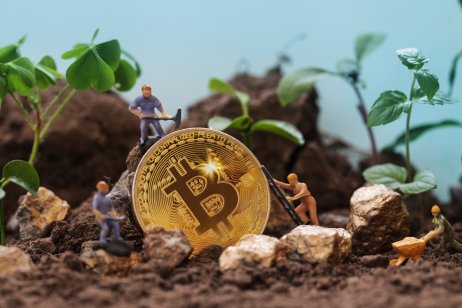 The stock of TeraWulf (WULF), an eco-friendly crypto mining company from Easton, Maryland, fell by 29% to $20.30 during its first day of trading on Tuesday, representing a drop of $8.60 per share.
TeraWulf's debut comes amid a tough quarter for some mining companies in general. Over the last month, the stocks of Riot Blockchain (RIOT), Marathon Digital Holdings (MARA) and Hut 8 (HUT) have lost more than 30% of their value.
Green crypto mining
TeraWulf prides itself on being a zero-carbon mining company in an industry that is heavily dependent on the power grid.
In a traditional crypto mining setup, miners rely on massive amounts of energy to power their computers. Power is often drawn from a combination of sources including wind, solar, hydroelectricity, and the power grid.
For example, RIOT's site in Whinstone, Texas currently utilises 400 megawatts (MW) of power and the company is working to raise its capacity to 700 MW. That's enough power to light up more than 700,000 single-unit homes in the US, according to estimates from the US Energy Information Administration.
According to the company's website, it currently draws 90% of its power from renewable sources and its goal is to become 100% carbon-neutral by 2030.
IPO hype
The company's promise to set a new paradigm for cryptocurrency mining attracted some big-name investors ahead of the company's debut.
On 2 December, the company said in a press release that it raised more than $200 million (£151.19) from "institutional and individual investors" ahead of its launch. The company said the funds will help it achieve a hash rate of 6 exahash per second, or 200 MW, by mid-2022.
In exchange for the funds, TeraWulf entered into a loan agreement worth more than $123m and gave the investors an option to purchase more shares for an aggregate price of $76.5m.
TeraWulf's chief executive Paul Prager later revealed in a tweet that actress Gwyneth Paltrow was among the group of investors.
The company went public through a special purpose acquisition with IKONICS Corp. of Duluth, Minnesota.
Read more: Alibaba to stop selling crypto mining rigs