GBP/JPY drifts higher but faces resistance at 186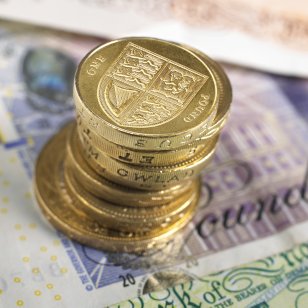 The British Pound has been showing some strength in recent sessions, but it continues to battle it out against the Japanese Yen to break above an area where resistance has been strong. GBP/JPY has been edging towards the 186.00 mark after a strong rally during the year which has taken it back to its pre-Brexit levels.
Source: tradingview - Past Performance is not a reliable indicator of future results.
A lot of the move has been on the back of continued Yen weakness as GBP has struggled to garner momentum against other G7 currencies. The Bank of Japan's relentless efforts to suppress the need for interest rate hikes have weighed on the Japanese currency, allowing GBP/JPY to advance 20% since the start of the year. In contrast, the Bank of England has been hiking relentlessly in an attempt to keep up with soaring inflation.
But the pair seems to have plateaued in recent weeks. The thing is, the BOE is now seemingly at the end of its hiking cycle whilst the BoJ has been taking steps towards tightening, meaning the factors driving GBP/JPY have started to reverse. Based on Governor Bailey's speech last week it's unlikely that we see any rate cuts from the BOE any time soon, but traders will likely be cautious of the upcoming data from the UK, including the Q3 GDP on Friday morning. Market pricing around the future path of monetary policy could shift if the data comes out worse (or better) than expected, so GBP could be sensitive to the data.
Meanwhile, the BOJ failed to tweak its yield curve control (YCC) policy at its meeting last week as it remains flexible with its 1% bands for now. But with inflation having crept above 4% and having remained above 3% for over 6 months the BoJ can no longer assign the blame to external factors. A rise in interest rates would be a key step in the bank's policy but according to data from Reuters, markets aren't convinced that will happen until Q2 2024.
Source: refinitiv - Past Performance is not a reliable indicator of future results.