GALA rockets nearly 60% after Gala Films and Dwayne 'The Rock' Johnson collaboration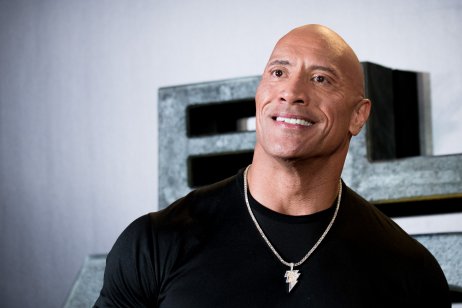 After Gala Games (GALA) ahhounced that it is working with the actors Dwayne 'The Rock' Johnson and Mark Wahlberg, the value of its crypto soared by almost 60% in a day.
By 09:30 GMT on 9 January, GALA was trading at $0.03739, up 57% compared with the previous day, according to CoinMarketCap.
A day later, at 09:30 GMT on 10 January, the token was up another 15% at $0.04305.
GALA to USD
Alongside the games platform, the Gala ecosystem incudes two other additional platforms, Gala Music and Gala Films.
Johnson, a former professional wrestler who has starred in films including Baywatch, Jumanji: Welcome to the Jungle and Black Adam, and Wahlberg, star of Three Kings, Four Brothers and 2 Guns, are partnering with Gala to develop two separate films with the ecosystem.
In an announcement shared on Twitter, Gala Films said it was "happy to get the chance to work with" Johnson and Wahlberg and the pair were "two absolutely huge forces in the entertainment industry".
GALA went on to say it believed their "presence might be even more powerful off screen" compared with on screen. Gala Films said:
"The exciting thing for the ecosystem, though, is this is yet another huge opportunity to bring in an extremely large number of users onto our blockchain."
Blockchain and film
GALA also detailed what it believes may happen in the future in regards to how the blockchain could penetrate the film industry. GALA developers said:
"Imagine going to a movie and there is a QR code on your ticket to redeem a digital item. Imagine again you're watching a film on Netflix and a QR code shows up there as well. These are just some of the use cases. Integration with our games and our music is another very exciting prospect. Would you like to add Hogwarts to your VOXverse land?"
VOXverse is Gala Games' home for its collectible NFT (non-fungible token) avatar series, VOX, Hogwarts is the fictional wizarding school in the Harry Potter books.
The GALA team also announced that Gala Films will use GALA as its own gas token.