FTX.US funds: American affiliate not part of Binance rescue deal – are deposits safe?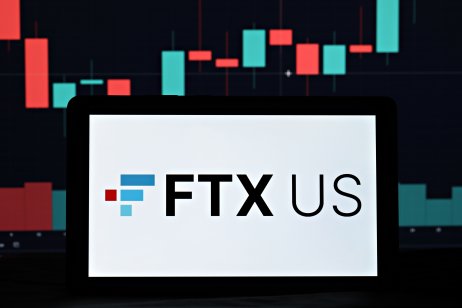 FTX.US, the US arm of the cryptocurrency platform FTX, is unaffected by its parent company's liquidity crunch and continues to process withdrawal requests.
That was the announcement made by FTX CEO Sam Bankman-Fried, also known as SBF, as he assured investors that FTX.US would not be impacted by the takeover of FTX by rival platform Binance.
FTX.US is a separate US-regulated cryptocurrency exchange operated by the Bahamas-headquartered FTX for US residents.
What is your sentiment on FTT/USD?
Vote to see Traders sentiment!
FTX token (FTT) to US Dollar
FTX.US not 'impacted' promises Bankman-Fried
SBF's assurance came after FTX found itself in the midst of a liquidity crisis this week as rumours of its insolvency spread and investors rushed to withdraw their funds from the platform.
The influx of redemption notices forced FTX to halt withdrawals on Tuesday 8 November.
Later that day, SBF revealed that his company had agreed on "a strategic transaction" by a rival platform, Binance, to help with "clearing out the withdrawal backlog." Bankman-Fried added:
"This will clear out liquidity crunches; all assets will be covered 1:1. This is one of the main reasons we've asked Binance to come in. It may take a bit to settle etc. We apologise for that."
SBF went on to make it clear that FTX.US was not affected. He said: "Note that FTX.US and Binance.US – two separate companies – are not currently impacted by this. FTX.US withdrawals are and have been live, is fully backed 1:1, and operating normally."
Out of pure abundance of caution I withdrew a large sum of USD & USDC from FTX US

Bank wire processed in an hour & the on-chain was received within minutes

I look forward to sending the funds back as this blows over but wanted to share my experience to ease minds if it helps.

— Birch (@BitcoinBirch) November 8, 2022