FTX: 'SBF is one of the greatest fraudsters in history', says Binance's CZ
Subscribe to Weekly Highlights
The major market events for the week ahead right in your inbox.
Subscribe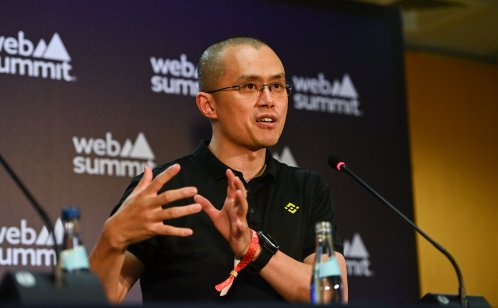 Content
Sam Bankman-Fried (SBF), founder of the collapsed cryptocurrency derivatives exchange FTX, is "one of the greatest fraudsters in history", according to Changpeng Zhao (CZ), CEO of Binance.
Zhao, whose company is the world's largest cryptocurrency exchange by trading volume, made the accusation via a Twitter thread which was a "list of wrong narratives" the Binance CEO said he has seen recently after the collapse of FTX, which filed for bankruptcy on 11 November 2022.
Bankman-Fried is the former CEO of FTX.
Zhao said that SBF had painted the Binance CEO and other people as the "bad guys" in order to maintain the "fantasy that he was a hero". He said: "SBF is one of the greatest fraudsters in history, he is also a master manipulator when it comes to media and key opinion leaders".
FTT to USD
'SBF had good intentions, but just made some mistakes'
The Binance CEO said one false narrative he had seen recently was that "SBF had good intentions, but just made some mistakes", to which his response was: "Lying is never with good intentions".
Since the collapse of FTX, Bankman-Fried has been accused of lying, fraud and theft, which, it is claimed, played a part in his crypto company filing for bankruptcy.
Zhao also addressed the narrative that "FTX was killed by xyz (ie, a 3rd party)" to which he claimed: "No, FTX killed themselves (and their users) because they stole billions of dollars of user funds. Period."
What is your sentiment on FTT/USD?
Vote to see Traders sentiment!
'SBF vs CZ: The Epic Showdown'
The final false narrative the Binance CEO addressed was "SBF vs CZ: The Epic Showdown" to which Zhao said: "We don't focus on competitors because it's a waste of time and resources when the industry has only touched 6% of the population. We want multiple exchanges, multiple blockchains, multiple wallets to co-exist in the ecosystem."
However, a Twitter spat had emerged between the two men in the run-up to the FTX bankruptcy filing.
On 6 November, Zhao tweeted that Binance got rid of all of its holdings of the FTX token (FTT), the native token of the FTX.
The Binance CEO made the statement after CoinDesk reported that Alameda Research, the quantitative crypto trading firm founded by Bankman-Fried, raised concerns over the extent to which the two companies, FTX and Alameda Research, operate as separate institutions.
Bankman-Fried responded with his own tweets that have since been deleted and said: "A competitor is trying to go after us with false rumours."
However, Bankman-Fried added that he would "love it" if Zhao and himself could work together.
Then on 8 November 2022, Binance announced it was buying FTX. Zhao said that FTX had asked it for help due to "a significant liquidity crunch".
However, Zhao did add that as part of the deal Binance had the "discretion to pull out from the deal at any time", which it did the next day, after which FTX filed for bankruptcy.
Related reading