Excess leverage pushes crypto prices lower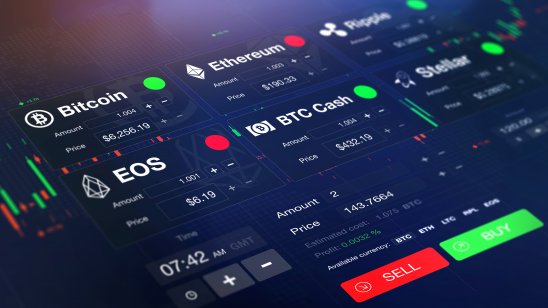 Large cryptocurrency assets have had a rough week as investors begin to rethink their inflation strategies.
The dip has hurt both centralised and decentralised (DeFi) assets. For example, centralised assets like Bitcoin, Binance Coin and Solana have all fallen by at least 4% over the last seven trading days. Bitcoin is leading the pack with a 7.2% drop.
For comparison, DeFi tokens like OmiseGO and Alogrand have fallen by 33.4% and 19.4% over the last week, respectively.
Upward movement
Despite the amount of red the crypto markets have shown recently, some assets have seen some significant upward movement over the last week.
For example, Crypto.com Coin, which powers the Crypto.com platform, has seen its value increase 51% in seven days.
Most of the asset's gains came after Crypto.com announced it is entering into a $700m licensing agreement to rename the Staples Center in Los Angeles, California, as the Crypto.com Center.
Other assets like WAX, a blockchain-based e-commerce platform, have soared even higher. WAX has gained more than 83% in value this week up to $0.91 per unit.
What is your sentiment on SOL/USD?
Vote to see Traders sentiment!
Excess leverage
Meanwhile, some analysts say excess market leverage is pushing crypto prices lower.
Jan Wuestenfeld, an analyst at CryptoQuant, said in a blog post that the on-chain data remains strong for many assets despite the last week of losses.
"Instead, the drop seems to be related to excessive leverage in the system being flushed out," Wuestenfeld wrote. "As long as on-chain fundamentals do not change on these price corrections, the medium term outlook remains bullish."
Exchange consolidation
But inflation alone doesn't explain why some DeFi assets are outperforming the crowd.
One reason why DeFi tokens are holding more value than their centralised counterparts is that the crypto exchange landscape is consolidating as crypto investors steadily migrate to DeFi platforms (DEXs) over platforms like FTX and Coinbase, according to analysts at Chainalysis.
A report that Chainalysis released last week shows that the total value collected from DEXs reached $368bn this year, up from $10bn just two years ago.
Read more: Cryptocurrency predictions 2021: will the growth continue?